Jaguar Land Rover's new Special Operations division is set to broaden its horizons with a new family of products. The first will reportedly be based on the humble Land Rover Defender heavy-duty 4×4.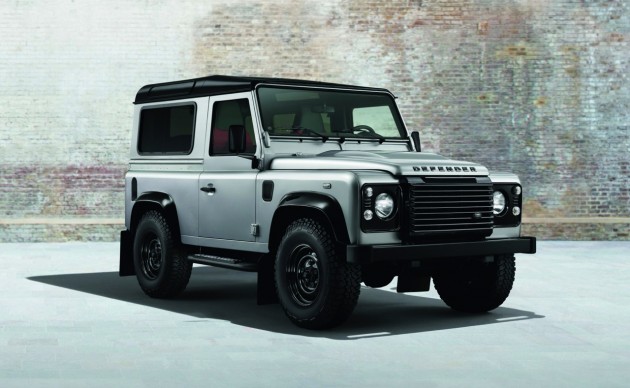 If you haven't heard of the Special Operations division, it's the company's approach on in-house vehicle customisation, following a trend set by companies like Ferrari and McLaren. The idea is to offer customers a unique, tailor-made version of an existing product.
Over the last year we've seen the Jaguar F-Type-based Project 7, which will go into production, and more recently the Range Rover Sport SVR. Both of these showcase serious performance enhancements over the regular counterparts.
According to a recent Autocar report, the next vehicle on the agenda is the Defender. Special Operations boss John Edwards told the publication it will launch a special edition of the Defender next year to help send off the current generation.
It's understood Special Operations will use its heritage department to create a unique model inspired by vehicles that compete in the Camel Trophy and the famous Paris-Dakar Rally. The model is likely to feature unique accessories and badges paying homage to its rugged heritage.
Special Operations may soon offer bespoke high-powered turbo-diesel engine option as well for various Jaguars and Land Rovers, and even four-wheel drive systems for certain Jaguars.