HSV has given the strongest indication yet that a hotted-up version of the next, imported Commodore will indeed be part of its future lineup and that it intends to continue doing the design and finishing work at the Clayton, Victoria workshop.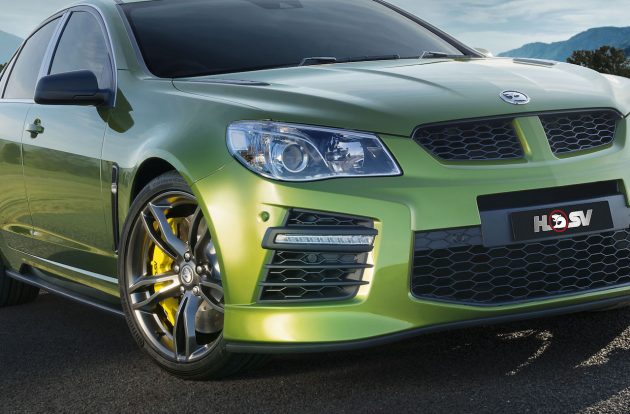 Holden Special Vehicles currently only offers rejigged performance versions of the Commodore. But fans (and us journos) have long been wondering what the company will do for Holden once the Commodore goes out of production. Damon Paull, marketing and product planning general manager at HSV, said in an interview with GoAuto:
"We will certainly be looking to offer a Commodore-based product. Holden has come out and said they are going to call it Commodore, whatever they end up importing. We'll certainly work closely with them to see if we can build a business case, which we are 100 per cent confident we can, that fits performance, design and innovation and fulfils customer expectation."
This is the strongest indication yet that HSV will continue to have strong input into the flavour of GM cars. Though the Commodore-based range may well continue after all, don't count on V8 power; the next Commodore will almost certainly receive a four-cylinder and V6 turbo engine range, so the latter is the most likely starting point for HSV.
Whether ClubSport, Senator, GTS names will continue is unknown, but could be possible if the brand seeks to maintain continuity – and if it can achieve similar or better performance numbers than the current range.
HSV is said to be investigating other models including the Astra, next Captiva (or its replacement), and the next SUV flagship, as well as a high-rise Raptor-style Colorado power ute.
Before the company enters this new paradigm, a sub-500kW 'GTS-R' send-off is expected some time later this year or early next year.