Results of a recent survey carried out by the Vauxhall Performance Show in the UK have handed the legendary Lotus Carlton the award of being the most iconic performance Vauxhall ever made.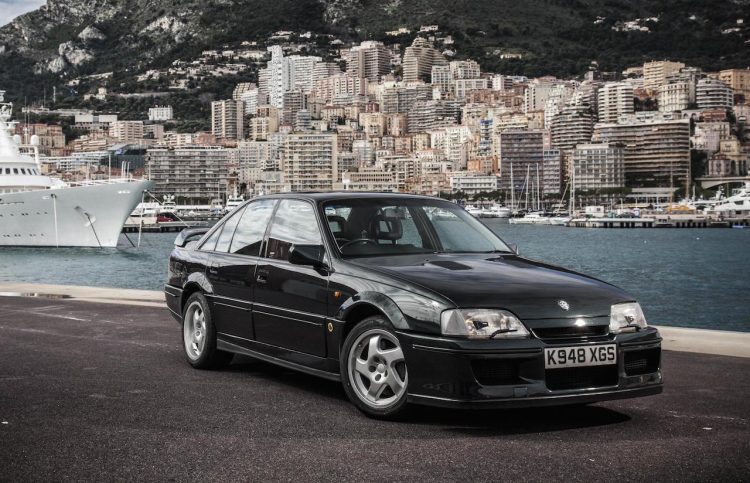 The follow-on of the turbo era of the 1980s into the 1990s saw some pretty amazing cars, packed with slightly more technology to help make better use of the at-the-time-fashionable turbocharger.
In the early '90s Lotus came up with the Carlton. It was a joint project with European GM brands Opel and Vauxhall, using the Vauxhall Carlton/Opel Omega as the foundation.
With Lotus being a prominent supercar company of the era, and a revered brand, it made sense to produce a performance sedan to go up against the machines from BWM and Mercedes that were popping up at the time.
Was it any good, and did it deserve the Lotus badge? You bet. Lotus tuned the handling of the Vauxhall (which also shared structural components with our local Holden VN Commodore) to create an internationally-renowned super sedan.
Under the bonnet was a 3.6-litre twin-turbo straight six engine – perhaps the best engine configuration of the time, based on the Carlton 3.0GSi. It churned out an impressive 281kW of power and 568Nm of torque, allowing it to accelerate from 0-60mph (97km/h) in just 5.2 seconds. It also held an incredible top speed of 285km/h.
Behind the engine was a ZF six-speed manual transmission, like the one used in the Holden VN Commodore Group A SS of the time, along with a limited-slip differential from a V8 Commodore for the rear-wheel drive system.
Not only did the Lotus Carlton pick up the award for being the most iconic performance model, it also collected around a third of the awards handed out. The Calibra coupe came in second followed by the Astra VXR.
The Performance Vauxhall Show takes places on June 11, at Santa Pod in the UK.