Following the announcement of the Ferrari 488 Spider, Ferrari Australasia has just announced the 488 GTB is now on sale in Australia.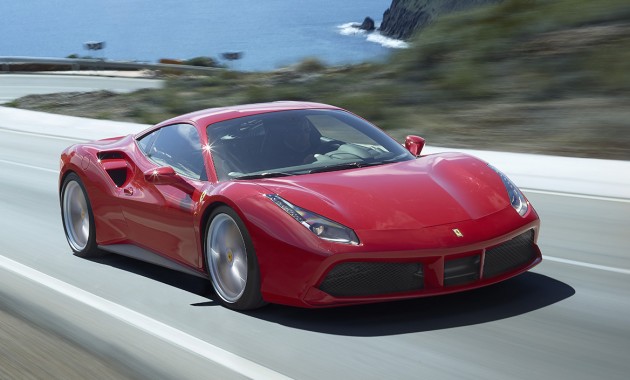 The 488 GTB is the successor to the 458, which has been on sale since 2010. It is the first of a new breed of turbocharged Ferraris that are set to be on the way, as the company tries to conform to ever-tightening emissions laws.
So, what do you get then? In the engine compartment is a 3.9-litre twin-turbo V8 producing a whopping 493kW of power and 760Nm of torque. This makes it a lot more powerful than the naturally aspirated 458 that offers 419kW and 540Nm.
Fuel economy has improved too, dropping from 13.3L/100km in the 458 Italia, to just 11.4L/100km. Performance has also improved, of course, with the 0-100km/h sprint coming up in just 3.0 seconds, down from 3.4 seconds. Covering 0-200km/h comes up in 8.3 seconds, also down, from 10.4 seconds.
Perhaps the biggest news to come from the announcement of the new model is the new price. The 488 GTB is on sale from $469,888 (excluding on-road costs). Amazingly, this makes it around $55,000 less expensive than the outgoing 458.
Ferrari says that while recent changes in prices saw a rise in value thanks to the inclusion of more standard features, the 488 is being offered with fewer options in some areas but the savings are being passed across into the initial price tag instead.
Over 100 orders have apparently already been placed by keen Australians wanting the new model, with a waiting list stretching out to 2017. Local deliveries are scheduled to start rolling in in December.