The USA has its popular and highly regarded J.D. Power customer surveys. What does Australia have? CHOICE in cooperation with the NRMA have released the results of its national research regarding lemon cars.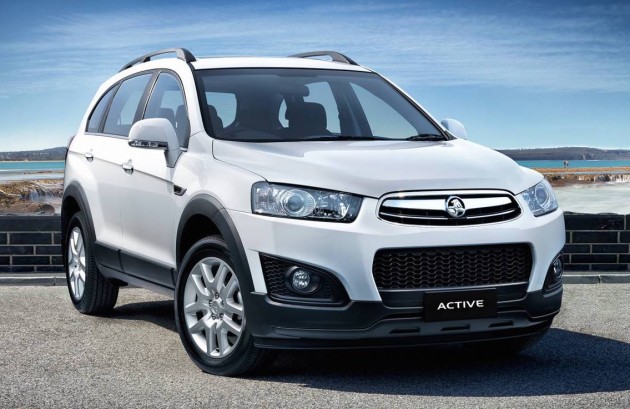 Collecting results from 1505 Australian new car owners from around country that bought their vehicle new between 2011 and January 2016, the results showed alarming stats from brands that are known to be trusted and reliable here in Australia.
CHOICE said in a recent statement that two thirds of all new car buyers reported some kind of problem with their car in the first five years of ownership, with almost 14 per cent of these problems regarded as major and deemed the vehicle not driveable.
Fortunately, 73 per cent of new vehicles that had problems were still covered by factory warranty, with 11 per cent partly covered, and 11 per cent not covered by any warranty at all.
So, what were the worst brands? Interestingly, it's the Australian brands that were the most problematic. Up to 68 per cent of Holden owners surveyed reported problems, with Ford closely behind with 65 per cent reporting at least one issue.
Out of the luxury German brands, Audi proved to be the least reliable brand with up to 62 per cent of owners reporting an issue with their vehicle. Volkswagen was closely behind with 61 per cent, alongside notoriously unreliable SUV brand Jeep.
CHOICE said that it found the most alarming issue was with how owners were being treated when trying to get their vehicle fixed. Some owners were even pushed into signing confidential agreements to stop them from advising others or complaining to regulators.
See below for the full list of vehicle brands involved in the survey, and their percentage of owners who reported issues. It would have been interesting to see how other brands such as Mercedes-Benz, Land Rover, and Fiat shaped up. More info can be found at CHOICE website.
Holden — 68%
Ford — 65%
Audi — 62%
Hyundai — 61%
Jeep — 61%
Nissan — 61%
Volkswagen — 61%
BMW — 57%
Mitsubishi — 55%
Kia — 54%
Subaru — 53%
Suzuki — 51%
Toyota — 50%
Honda — 49%
Mazda 44%