Honda has given us some key details of its new 'Sensing 360+' driver assistance system, with the company confirming it will be rolled out to global markets as soon as next year.
Honda's new omnidirectional driving assistance system is said to completely eliminate blind spots with the help of five separate millimeter-wave radars mounted around the body; one at the front and one for each corner of the bodywork.
Key features of Honda's Sensing 360+ system include a hands-off cruise control that takes control of the throttle, brakes and steering inputs, with data inputs from the radar sensors and GPS system used to position the car accordingly.
With an empty road, the system will place the car smack-bang in the centre of the lane, whereas an impending curve in the road will prompt it to act accordingly thanks to the predictive curve departure warning system.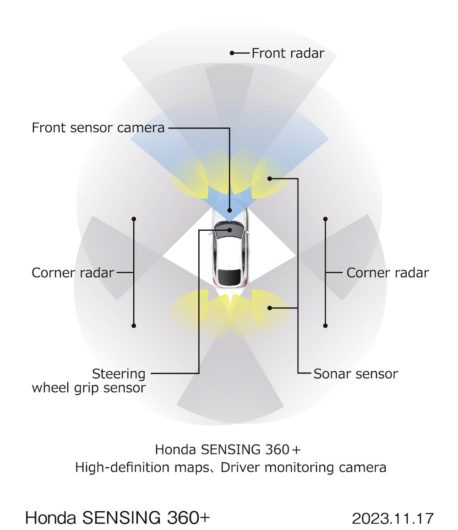 If the system thinks you're heading into a curve too quickly, it will prompt visual warnings on the head-up display and hits the brakes if it truly doesn't trust you.There's also a new active lane change recommendation system that detects when a vehicle in front is moving slowly, assesses your surroundings and notifies the driver when a lane change is a safe option.
Honda says when the driver "approves" the lane change with a button on the steering wheel, the system hits the indicators, increases the throttle, steers out of the lane and navigates you back in position when safe.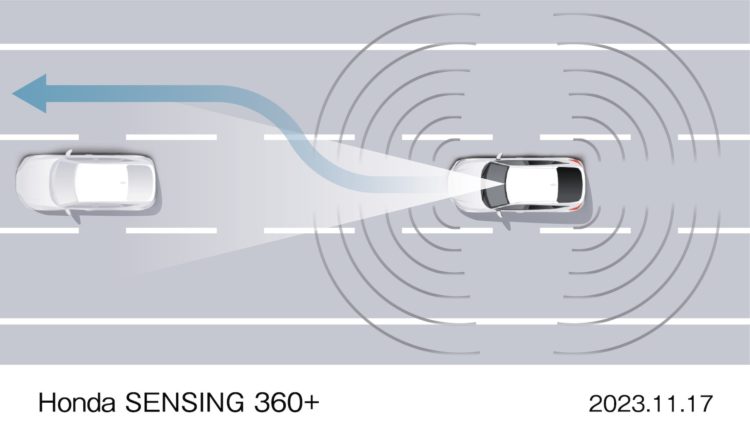 The system also adds a new driver monitoring camera and higher-definition maps to help "reduce driver burden," while a new safe exit warning system and even a driver emergency support system.Honda says that if and when a "sudden change in health" is detected while driving, the Sensing 360+ system takes over control and stops the vehicle within the same lane.
"When the driver is unresponsive to the system's requests," Honda says, "the system escalates alarm sounds and urges the driver to respond."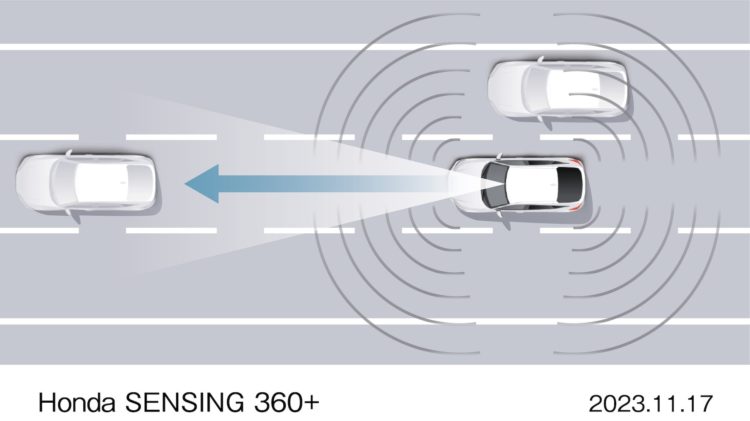 If the driver remains unresponsive, the system will hit the hazards, stand on the horn to grab attention and connect to emergency services.
Honda has already put the system to the test over in China with the CR-V that debuted with the Sensing 360 hardware, with the Accord set to hit the Chinese market with the same kit.
After this, Honda says that the Sensing 360 system will be expanding to the global market.