Instead of drip-feeding out teasers and previews, Kia has simply revealed one image of the 2016 Kia Optima. It shows the new design in full.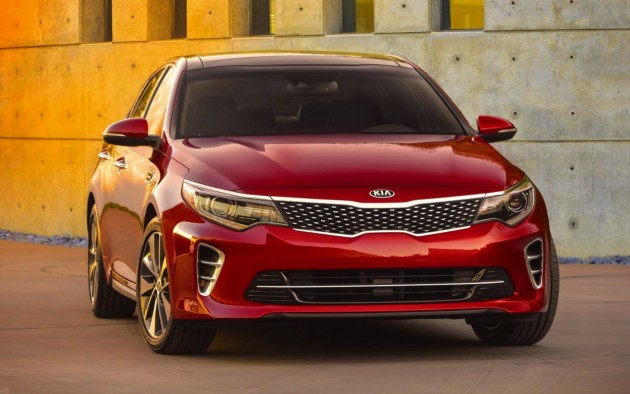 As suspected, the new Optima takes some design inspiration from the SPORTSPACE concept car from the Geneva show earlier this year. The grille is now spread wider, right along to the updated headlights, while lower down in the corners are a some vertical intake vents.
Kia has retained the 'tiger nose' grille layout although it is an evolution of the theme and looks more modern. The bonnet is also new and features multiple contours for a fuller and more premium look.
As for the engine specs, Kia has only said the new model will be available with a choice of units. Likely options include the current 2.4-litre naturally aspirated four-cylinder, Hyundai's new 2.0-litre turbo-petrol, and a 1.7-litre turbo-diesel. A hybrid is also expected.
Inside, the 2016 Optima is set to come with an updated dash design featuring a new touch-screen interface, as well as a number of new-age technologies and increased connectivity. Comfort and refinement are also set to improve, with more space in certain areas and better quality materials.
More information including images will be revealed on April 1, at the start of the 2015 New York Auto Show. Stay tuned.