The 1996 VS HSV GTS-R is one of the most unique Aussie-built cars to come out of the 90s. You either loved it, or hated it, and nothing in between.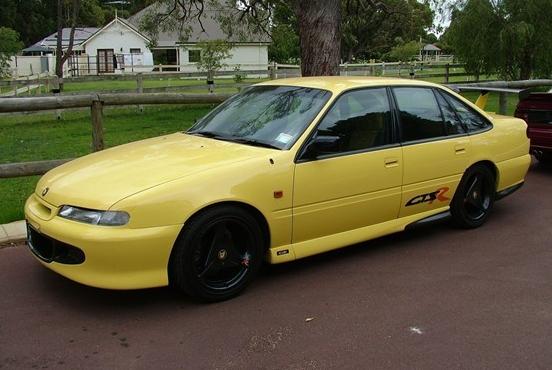 The car featured bright "Yellah" yellow paint, 17×7 charcoal grey three-spoke wheels, GTS-R embossed door and seat trim, huge carbon fibre V8 Supercar-inspired rear wing and side skirt inserts (this was a big deal in 1996), heavily bolstered sports seats, and 330mm front brakes.
You also got an almighty cast-iron Aussie 5.7-litre V8 pumping out 215kW – in our opinion, the 1996 VS HSV GTS-R is today as much a collectable muscle car as a HK GTS Monaro, or GT Falcon. While 215kW might not be huge by today's standards, the low down torque of the Aussie-built stroker engine makes even a warmed LS1 ripe with envy.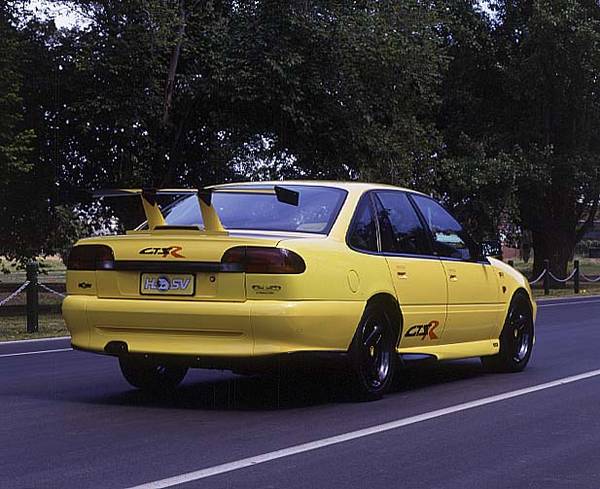 The GTS-R engine featured the infamous Harrop stroker crankshaft; this took displacement from 304ci (5.0-litre) to 355ci (5.7-litre). The same stroker crank can be found in the VR/VS HSV Senator 215i and GTS – Holden SS and VR/VS HSV Clubsport and Senator 185i featured the 5.0-litre engine, with power ratings varying from 165-185kW.
Apparently buyers could opt for a 'blueprinted' engine for an extra $10,000 – this gave the engines somewhere between 15-20kW of extra grunt. What you got for the extra coin was a fully stripped and rebuilt motor by HRT (Holden Racing Team). Around one third of buyers went for this option.
The 1996 VS HSV GTS-R was fitted up with the same Tremec T56 six-speed transmission and Hydratrak LSD package found in the VR/VS HSV Senator 215i and GTS.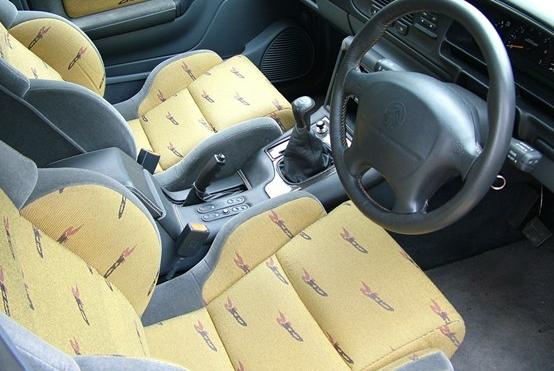 Dubbed the "XU-3 Yellah", The VS HSV GTS-R was available in only the very loud yellow colour you see in the pictures before you. What makes the car so unique is only 85 examples were built, ten of those heading over to New Zealand. At the time, the VS HSV GTS-R was the flagship HSV model.
New the 1996 VS HSV GTS-R set back HSV die-hards $76,000 – a lot for a Holden considering you could buy a decent Sydney house for around $200,000 – if you take into account inflation, the VS HSV GTS-R would have sold for around $110,000 in today's money.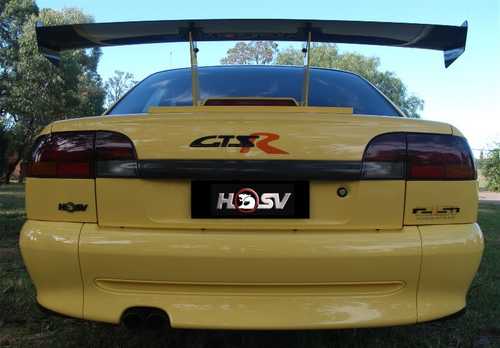 If you're lucky enough to see one for sale, expect to fork out some serious coin. In our internet travels we noticed a few for sale, ranging from $80,000, to this example for $119,000; price depends on kilometres and condition.
There was speculation that Holden Special Vehicles was planning on building a successor to the GTS-R and releasing it at this year's Australian Motor Show in Melbourne, but there was no GTS-R in sight, just the HSV Clubsport SV Black Edition.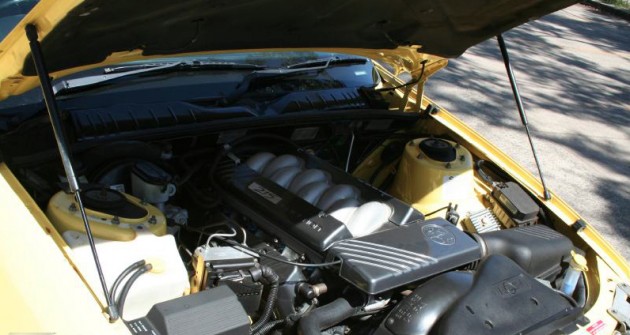 The car is now immortalised by Holden/HSV V8 fans alike, and we assume the love for this now old school V8 (I can hear some people saying 'you call that old school?') will only grow stronger.
They really are a collector's item. Any real Holden, SV, or HSV collection wouldn't be the same without one.
1996 VS HSV GTS-R specs:
Price when new – $76,000 ($10,000 extra for the blueprinted engine option)
Kerb weight – 1629kg
Power – 215kW @ 4800rpm (blueprinted engine: 15-20kW more)
Torque – 475Nm @ 3600rpm (blueprinted engine: 25-40Nm more)
Wheel base – 2735mm
Length – 4861mm
Width – 1782mm
Height – 1420mm
Track front and rear – 1485mm
Configuration – V 90-degree
Engine size – 5737cc
Fuel extra urban – 10.0 L/100km
Fuel combined – 12.6 L/100km
Fuel urban – 17.0 L/100km
Compression ratio – 8.5
Fuel tank capacity – 80 litres
PROS
One of the rarest HSV vehicles ever built, looks like a V8 Supercar for the road, bulletproof drivetrain
CONS
Expensive to buy, you'll stick out like a sore thumb, the fact someone else might want to own it more than you (you'll need a secure garage)
Past Blast rating: 9/10
If you own a performance ride you think would be perfect for a Past Blast feature, feel free to email us at info@performancedrive.com.au