Vauxhall in the UK has just announced the GTS version of its VXR8, effectively introducing the Aussie HSV GTS super sedan in Europe.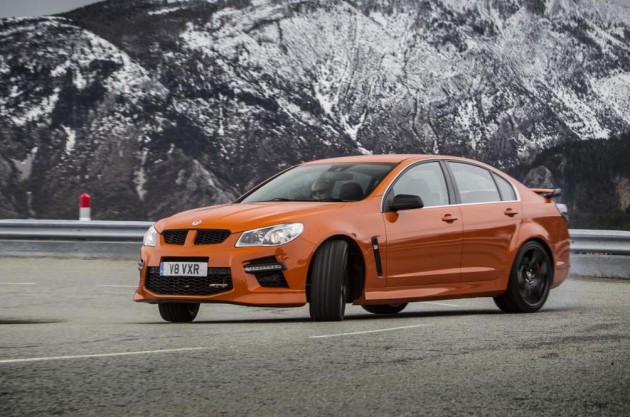 Up until now the British GM arm only stocked the VXR8, which is essentially a rebadged and slightly revised version of our HSV Clubsport R8. The new GTS is the first time the UK has been able to sample the high-output LSA-equipped model.
Under the bonnet sits the same 6.2-litre supercharged V8 as featured in the local HSV, thumping out 430kW of power and 740Nm of torque. This enables acceleration from 0-100km/h in just 4.2 seconds with a top speed limited to 250km/h.
To distinguish the exterior from the VXR8, there's a set of 20-inch forged alloy wheels wrapped in Continental ContiSport Contact 5P tyres, a bodykit with front and rear spoilers and side skirts, and some LED daytime running lights.
Inside, there's the usual big sports bucket seats for the front passengers, similarly-themed rear seats, lots of suede/Alcantara trimmings, and an 8.0-inch touch-screen interface connected up to a Bose sound system. Stuart Harris, Vauxhall's head of Carline brand, said,
"In its GTS form the VXR8 offers colossal power and torque in a package that is more technology-led than ever before, yet still retains that unique VXR8-character that no BMW or Mercedes can match. It's also around £20k less than its main rivals – the M5 and E63 AMG – yet has more power than either."
The performance sedan is now on sale in the country from £54,509 (about AU$115,480).