Nissan has pulled the wraps off the all-new Nissan Hi-Cross concept. The futuristic medium SUV is said to inspire the next-generation Nissan X-Trail.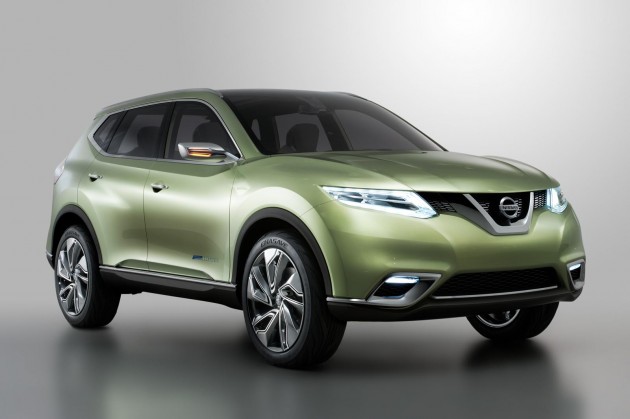 Showcasing Nissan's upcoming design language, the Nissan Hi-Cross concept features a curvy front end and a 'V' grille layout, with lines extending up along the bonnet. There's also flowing lines forming smoothly bolstered wheel arches front and rear.
Inside, it is similarly futuristic, with a large 3D multimedia interface formed into the fascia dominating most of the dash. There's also white trim covering three rows of seats, with seven sports seats.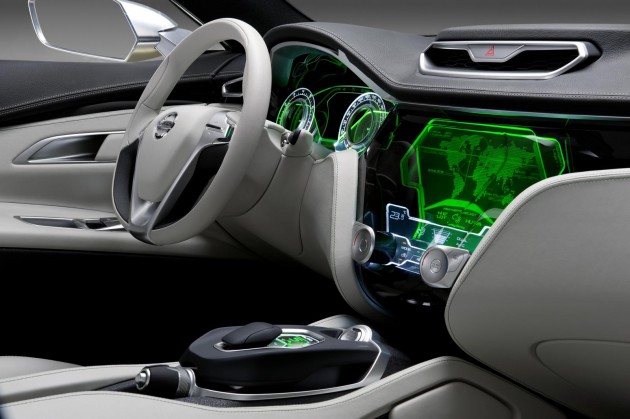 Power for the concept comes from a 2.0-litre petrol engine using direct injection, matched to a hybrid electric motor system. Nissan hasn't mentioned specific technical numbers, however, the company says the engine package offers the performance of a 2.5-litre engine.
Fuel consumption figures are also not mentioned, the company says the system would offer the economy and low-emissions rating of a much smaller engine.
The powertrain is then linked up to an XTRONIC continuously variable transmission sending power to either an all-wheel or front-wheel drive system.
It is understood the Nissan Hi-Cross concept will be taken as inspiration for the upcoming Nissan X-Trail, set to hit the market in the next couple of years.