With the Toyota FT-86 and Subaru BRZ really sizzling up anticipation, Hyundai Australia has confirmed the Hyundai Veloster Turbo will be heading Down Under. The car will rival the Japanese coupes, taking a very similar slice of the market.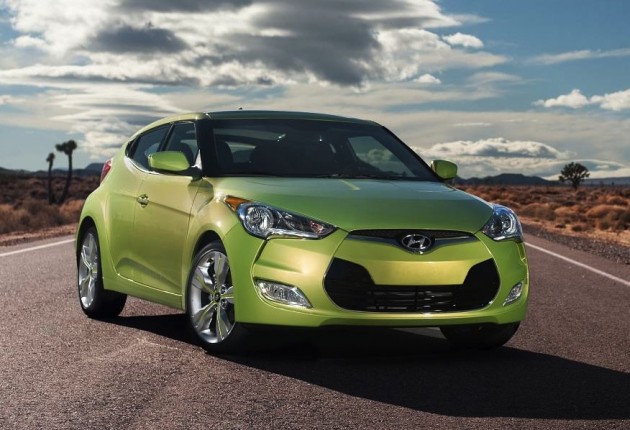 With details of the Toyota FT-86 recently leaked, pointing to a 147kW and 205Nm 2.0-litre engine, and the Subaru BRZ likely to output 157kW, the Hyundai Veloster Turbo will output 152kW and 265Nm; spearheading straight through middle of the two.
Unlike the Japanese coupes, the Hyundai Veloster Turbo is front-wheel drive, so it won't be in the exact same category. The powertrain, in the US at least, consists of a 1.6-litre turbocharged four-cylinder, with direct injection and variable valve timing on inlet and outlet (CVVT). A six-speed manual and dual-clutch auto is also offered.
The normal Hyundai Veloster is set for an Australian launch early in 2012. Official timing and pricing of the Turbo is yet to be finalised, however, it is likely to join the lineup some time after the initial launch, towards mid-2012.
With this and Hyundai's new 2013 Hyundai Genesis Coupe confirmed for Australia in the future, Hyundai really is stepping up to the mark in terms of international recognition and performance. Well done, we say.