Images of the spanking new Jaguar F-Type Coupe have surfaced online, just before its official unveiling later today. As we all expected, it's a drop-dead gorgeous-looking machine.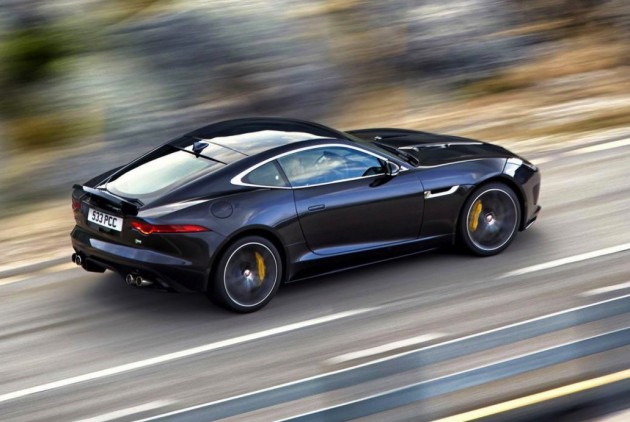 It takes on the same sexy curves as the F-Type Roadster, however, at the back it swoops down with a long flat glass hatch. The hatch layout and the inclusion of C-pillars seem to pronounce those steamy haunches at the back.
Style is enhanced via a glasss panoramic roof which blends in with the rear hatch. Other than that, the rest of the car appears to borrow the same design features as the convertible aside from the rear diffuser section which may be slightly revised.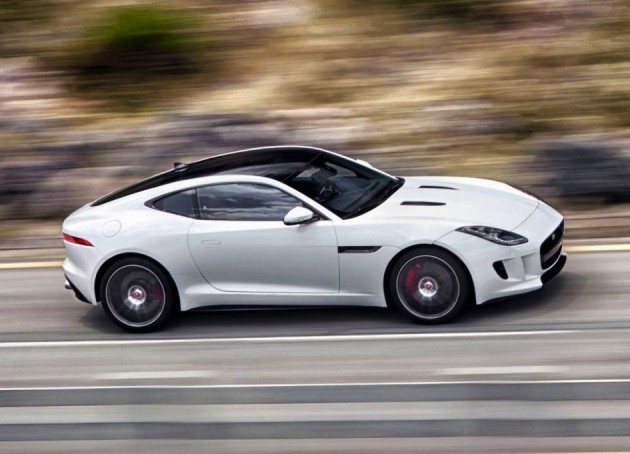 As for the performance, the same engine lineup is likely to be carried across from the roadster, with a 3.0-litre supercharged V6 producing 250kW and 280kW, and a 5.0-litre supercharged V8 with 364kW.
A range-topping 'RS' version may join the range offering 405kW, while an entry-level 2.0-litre turbo four-cylinder may also be introduced with around 177kW.
Stay tuned for the official details in the next 24 hours.