The Tony Rigoli Performance (TRP) 'Coon Dog' Ford Falcon XR6 Turbo has just run an astonishing 8.48 second quarter-mile at 165mph (265km/h) at Sydney Dragway. This makes it the fastest Ford Falcon XR6 Turbo in Australia, beating the previous 8.7-second time made by the GTECH Ford XR6T.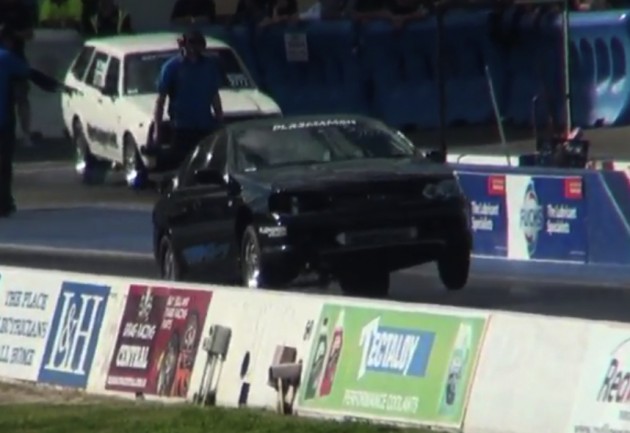 Based on the BA-BF Falcon, the TRP Coon Dog uses a TRP-built Ford 4.0-litre straight-six engine using a huge GT47 turbocharger and Plazmaman 1800hp plenum and intercooler kit.
The TRP XR6T fuel and air is managed by a Haltech computer and eBoost 2 boost controller, while a nitrous oxide kit is used to bring boost levels up straight off the mark.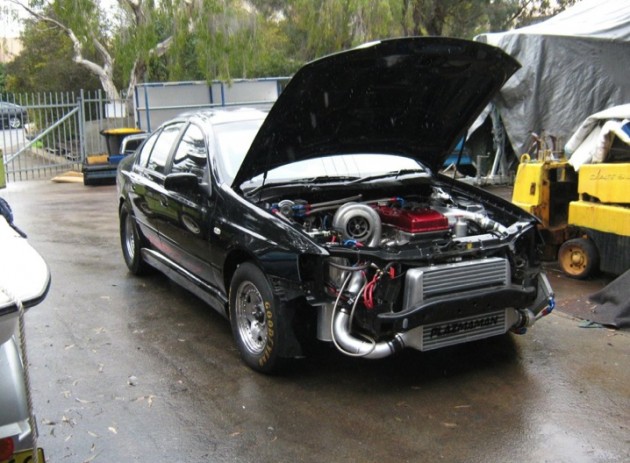 As for the running gear, the car uses a recently added four-Link rear suspension layout, replacing the standard independent setup, which helps hook up a set of Mickey Thompson 29.5 x 10.5-inch rear drag racing tyres. The transmission is based on a two-speed Powerglide unit.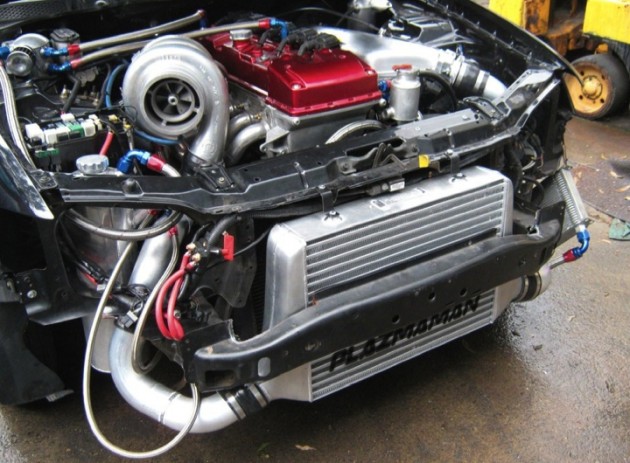 On a recent Calaisturbo.com.au post, 'CYC06T' – who apparently owns the car with Dominic Rigoli – said a few words about the run, which was achieved yesterday at Sydney Dragway. He said,
"An awesome day at the track today – it just doesn't get too much better. After a shaky start with a boost issue on the first two passes due to a dodgy connection on the boost controller, the car reeled off an 8.57 at 164mph, then went quicker again with a best pass of the day of 8.48 at 165mph.

"A huge thanks to Dom for everything and Rob for steering it today. The car looks to be consistent and strong, so it's up to me to get behind the wheel now and see what I can do.

"After four years of hard work and perseverance we have brought the record home to Sydney."
The team are hoping to take the monster sedan to an even quicker time at the 2011 Jamboree event in Queensland on October 1 and 2.
Click play on the video below for a sample of yesterday's runs, including the record 8.48-second run.
(Images thanks to Plazmaman Facebook page)