GM Holden is still yet to confirm what international model will replace the Commodore beyond 2017, but given GM in the US has just spent considerable time and investment on the all-new Malibu, it does seem the most likely choice for the Commodore replacement.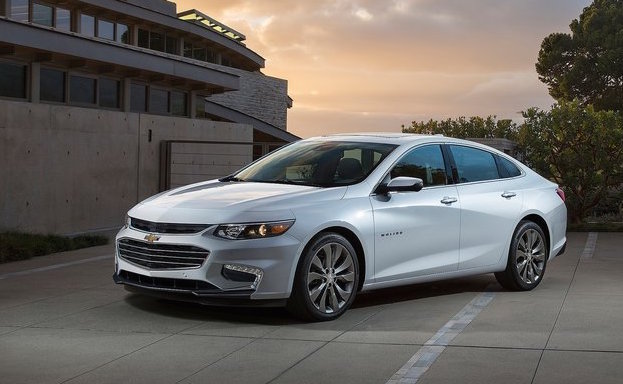 The all-new Malibu, due to launch in the US as the Chevrolet Malibu during the fourth quarter of this year, has been engineered from the beginning to be adaptable and slightly larger than the outgoing version. Various GM brands will use the platform – called the Epsilon – including the next Vauxhall Insignia and the Buick Regal.
GM also engineered the new model to be easily transferable so other models could be made from it at less expense, including the Buick LaCrosse and Chev Impala which use a stretched version of the same platform.
Like the outgoing Chev-badged version, the current Holden Malibu is one of the heaviest vehicles in its class. For the new model though GM wanted to change that. So now it's set to be one of the lightest in its class, dropping around 140kg from its waist.
The problem is, Holden isn't likely to sell the new Malibu as well as another model based on the same platform in the same showroom. We believe the front-wheel drive Malibu will either be discontinued or it will be used as a transition model as the Commodore is phased out.
Holden is yet to make any official comments on the future of its large sedan, continuously saying that it doesn't comment on future products. But given GM, including an international team of 80 engineers and designers, have put so much work into the new Malibu, it does seem like the most likely avenue.
In terms of engines, the new Malibu will be offered – in the US at least – with a 1.5-litre turbo four-cylinder and a 2.0-litre turbo. Even though the platform was apparently built to accommodate a 3.6-litre V6, speculations suggest it will not be offered with such an engine. Instead, the diet is expected to help improve both economy and performance, effectively cancelling out the need for a large V6.
It is only early days yet so at this stage all we can do is assess the company's movements and speculate. Holden is still selling the Commodore in reasonable numbers, especially compared with the Ford Falcon rival, so it will be interesting to see how the numbers go once the replacement steps in.