Sometimes the ecstasy and joy of driving a supercar can end with horrible consequences, like in this Pagani Zonda F crash which occurred in Hong Kong yesterday.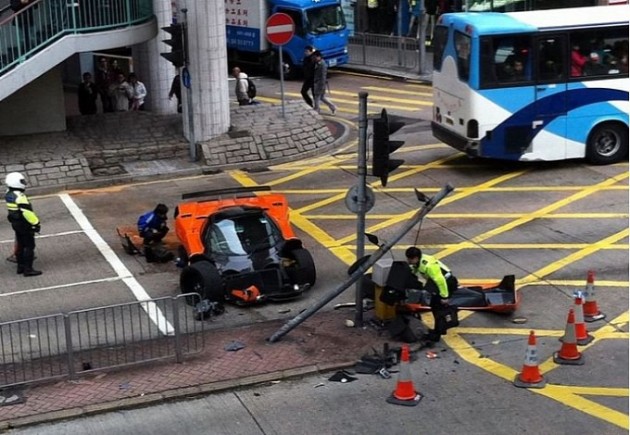 The driver managed to walk away from the accident without major injuries, however, the poor Pagani Zonda F has definitely seen better days.
According to reports the driver lost control driving near the city. The Zonda F then went spearing off the road and bounced off a tree, before taking out a traffic light post and coming to a stop.
As you can see, the Pagani Zonda F is badly damaged at the front end, with the bonnet completely torn off, while the right-side rear wheel is also torn from its roots.
Pagani itself is said to be very sympathetic and passionate about its cars, and will likely take this example back to be rebuilt completely, ready to drive another day. Despite the serious damage.
The Pagani Zonda F features a 7.3-litre Mercedes-Benz AMG V12 naturally aspirated engine, producing 443kW of power 759Nm of torque. The entire car is made mostly of carbon fibre, and weighs 1230kg. It's easy to see how becoming unstuck can happen very quickly.
Just 25 were believed to have been made of each the Zonda F and Zonda F Roadster.