A new French supercar maker is in town called Genty Automobile, and it's just unveiled its first car. Meet the Genty Akylone. It has 1000hp and is promising to be one of the quickest and fastest supercars around.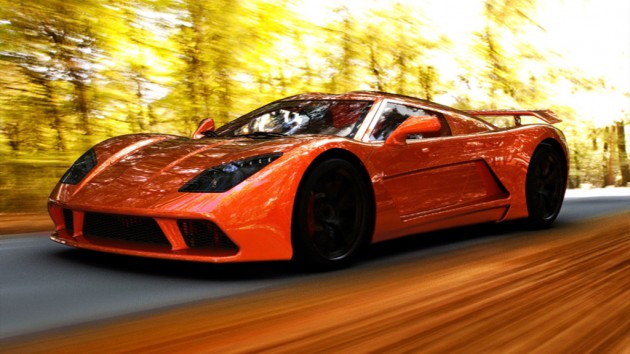 Of course, the Genty Akylone unveiled is simply a computer-generated sketch, so there's no proof of anything just yet. Even so, the company is looking to follow in the foot steps of another French carmaker, one that is arguably the king of supercars, Bugatti.
Genty says the Genty Akylone is designed to feature a 4.8-litre twin-turbo V8 developing the magic 1000hp (746kW) and 1273Nm of torque. This, according to Genty, will be powerful enough to propel the Genty Akylone from 0-100km/h in 2.7 seconds, pass the quarter mile in 9.8 seconds, and go on to a top speed of 354km/h.
The Genty Akylone will supposedly be able to achieve this via a lightweight body and chassis made from carbon fibre and aluminium, tipping the scales at 1100kg. It will also use a seven-speed sequential transmission and rear-wheel drive.
Genty has plans to produce just 15 of these so-called 1000hp supercars, however, there's been no international report or spy photographer that has seen or heard of any product testing going on, so it may just be another company announcing its Santa's wish list.
If the Genty Akylone does see the light of day, it will be pitched right up against rivals such as the Koenigsegg Agera, Pagani Huayra and the Bugatti Veyron to some extent. We'll keep you updated.
Click play on the video below for a bit of an overview. And tell us, what do you think? Will it eventually hit the road? And is there appeal?