Welcome to the new Automobili Turismo Sport 'ATS' 2500GT, the first car to be released from the historic Italian manufacturer in more than fifty years.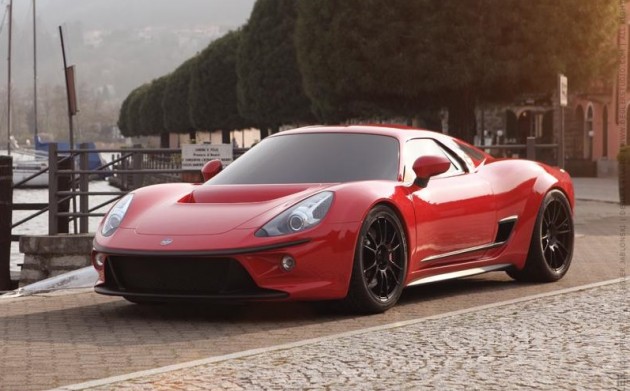 The 2500GT is powered by a naturally aspirated V8, producing 477kW, screaming all the way to 10,000rpm. There is a choice of a six-speed manual or sequential transmission, and scarily, no ABS.
Dry weight of the car is a staggeringly light 950kg, giving the 2500GT a power-to-weight ratio of around 510kW per tonne. 0-100 km/h is taken care of in 2.9 seconds, and ATS is claiming a top speed of more than 340km/h.
This awesome speed is largely thanks to the carbon fiber monocoque construction, with an integrated roll cage and carbon fiber body panels. Carbon fibre is renowned for being extremely strong and very light.
Automobili Turismo Sport traces its roots back to the early '60s, where two designers working under Enzo Ferrari thought they would pack it up, and have a go themselves.
Two years later the pair unveiled the stunning 2500GT at the Geneva Motor Show, and quickly gained notoriety in the automotive world. Only 15 models were produced, and it remains one of the most desirable collectors car to date.
Only two years later the company stopped production and closed its doors until now. No word on prices or a release date just yet, but the 2500GT is set for an official unveiling today in Monte Carlo.