Opel/Vauxhall is planning to unveil a special flagship Opel Adam S at the Geneva show, with a number of properly sporty highlights including a unique turbocharged engine.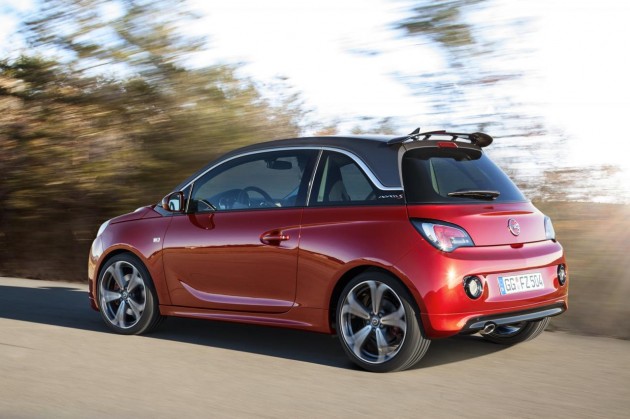 Opel has managed to implant the micro machine with a turbocharged version of the 1.4-litre ECOTEC four-cylinder already found in the Adam. It produces 110kW of power and 220Nm of torque.
Although the Opel Corsa OPC produces 141kW from a similar 1.4 ECOTEC turbo, the Adam is a smaller vehicle. In fact, it has a top speed of 220km/h, which is incredibly fast for a super-compact like this.
The performance isn't all down to the engine either. Special VXR brakes are fitted to ensure it stops on a dime, with whopping 16-inch discs on the front and 15-inch discs on the back. They're surrounded by 18-inch alloy wheels wearing 225/35 tyres – 18s have never looked so big. It also comes with sports suspension to prop up handling.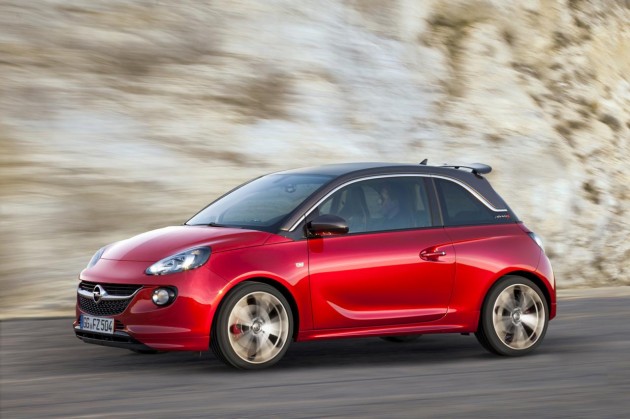 On the outside, the Adam S can be spotted easily thanks to a unique bodykit with front and rear spoilers, carbon-look trimmings, an anthracite grey roof, and a black diffuser-like section at the back.
The sporty theme is carried across inside while maintaining the youthful, 'connected' character of the Adam, with Recaro buckets seats, leather everything, lots of racy red details, and a comprehensive IntelliLink interface with multi-platform connectivity and apps such as Stitcher and TuneIn.
Opel says the car on display at Geneva will be a near-production version. A production version will hit the European market later this year.
If only Opel Australia was still around.