The Audi TT RS is a seriously quick car straight out of the bag. Can you imagine what one would be like with some tuning? OK-ChipTuning recently thought the same thing.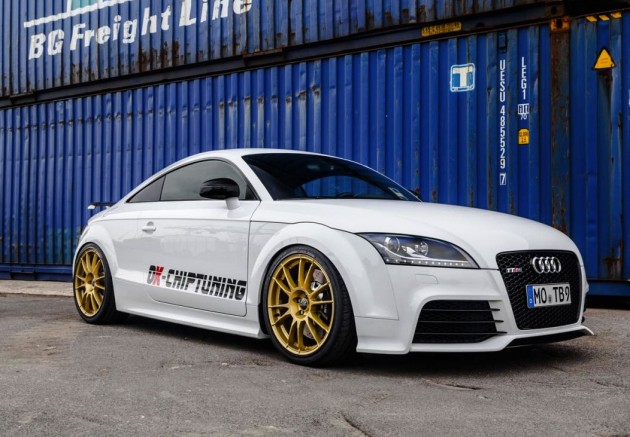 In standard form the TT RS uses a 2.5-litre turbocharged five-cylinder engine which barks out a cracking soundtrack. It's able to smash 0-100km/h in 4.0 seconds (as tested by PerformanceDrive).
OK-ChipTuning has come up with a package to boost these figures. The package includes some tweaks to the engine computer, a Wagner Evo 2 intercooler, and a freer flowing DK-Turbonectic exhaust.
The end result is 333kW – up from 265kW – and a meaty 659Nm – up from 465Nm. As for that 0-100km/h time, OK-ChipTuning hasn't mentioned anything specific but we'd be guessing around the 3.5-seconds mark.
Some design upgrades have also been given to this demonstration car, including 19-inch lightweight OZ Ultraleggera HTL wheels, and some black plaint for the front and rear carbon spoilers. These mods, along with slammed suspension, give it a very racy look.
The angry machine would be an absolute blast to drive, especially considering the standard version is already mental.