It seems like the NSW Police and Victoria Police have some kind of show-off battle going at the moment, with the NSW side recently taking a Lexus RC F on board.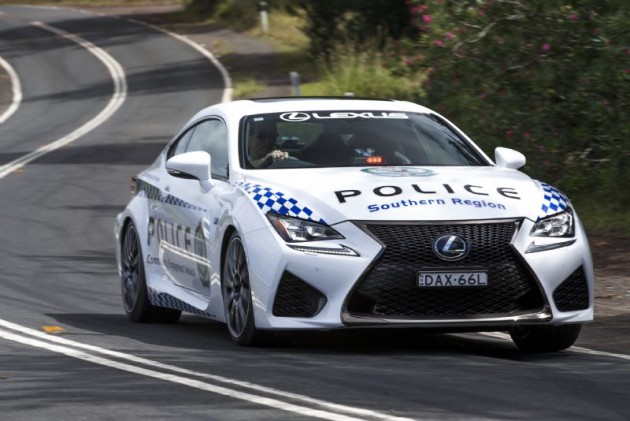 NSW Police will be using an RC F as a tool to interact with the public, attending various events and road safety campaigns in the southern regions around Wollongong, Deniliquin and Goulburn.
The car, which was donated to the force by Lexus Australia, will also be used to appear at motorsport events including the Bathurst Six Hour as a race control vehicle, and at public events such as the MS Sydney to Gong bike ride.
Speaking about the new car inspector Jim Fryday from NSW Police Southern Region said the RC F will be a major help in efforts to engage with the public. Fryday said:
"There will be further opportunities at motorsport events to communicate our message to race fans while showing off the RC F in a very appropriate setting."
What that message is exactly is unclear… buy a V8 sports car? The RC F features a 5.0-litre naturally aspirated V8 producing 351kW of power and 530Nm of torque. It is specifically designed for speed, capable of 0-100km/h in just 4.5 seconds. Prices start at $133,110 (excluding on-roads).
It's unclear if the car will be used as a pursuit vehicle, with the press release only stating that it will be a "multi-purpose vehicle", "playing an active role in roadside campaigns to promote road safety".