How's this for a stunning concept? It's called the Lamborghini 5-95 Zagato, and it's a creation that's been conjured up by one of the most prominent auto designers in Italy.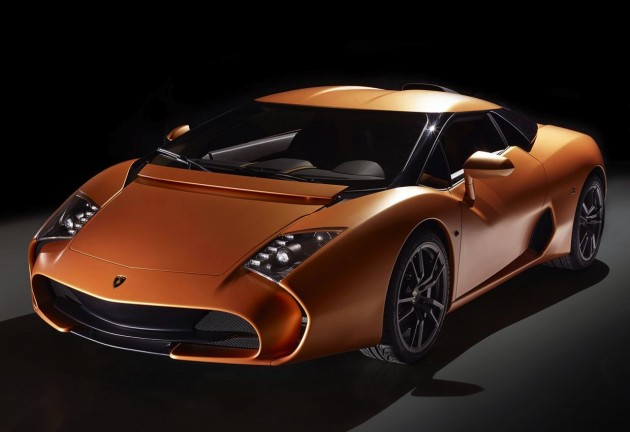 Although it doesn't really look like it the concept is based on the Lamborghini Gallardo LP570-4. It uses a completely bespoke body, including Zagato's traditional double-bubble roof.
The car has been created to help celebrate Zagato's 95th anniversary, with the official backing of Lamborghini. It was commissioned by car collector Albert Spiess.
Zagato began the project by shortening the Gallardo chassis and dressing it in the gorgeous lightweight aluminium body. Every aspect of the body is unique, with a sharp front end with a large oval intake, while at the back is a big black vent and circular taillights. Zagato describes it, saying,
"The side intakes, following the Lamborghini Raptor, have been visually reduced to the minimum thanks to an air scoop on the roof as well as additional apertures concealed in the glass surfaces. The air scoop is functionally integrated with the double bubble roof, a signature of Zagato design, directing the cooling to the intake manifold.

"The monolithic rear volume is chopped off by the typical truncated tail and reveals the brutality of mechanical components protruding from the area such as tail lamps heat release, aerodynamic features and the active spoiler.

"There isn't a sole gram of fat in a Lamborghini. It is thin and athletic, having a lot in common with the surfaces of a Zagato body, true to the rule that a car is as much efficient as it is compact."
The concept will remain as a one-off, unfortunately.