We all had a feeling it was going to happen. The striking Toyota FT-1 concept car is set to inspire a new Supra-like sports car layout overshadowing the Toyota 86.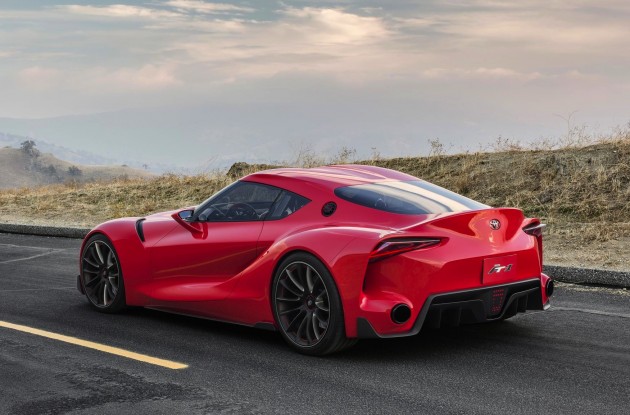 According to a recent 7Tune.com report, Toyota is working on a new Supra based on the theme of the FT-1. The production version isn't likely to be as dramatic but it could borrow a lot in terms of design direction.
It's understood the new high-end sports car will use a rear-wheel drive layout, staying true to the Supra pedigree, while showcasing a powerful yet fuel efficient hybrid engine setup.
They're talking about a 2.5-litre turbocharged V6 petrol engine paired up with a sophisticated electric motor system with a combined output of over 300kW.
An entry-level variant is also on the cards, potentially incorporating Lexus's new 2.0-litre turbocharged four-cylinder hybrid powertrain as previewed in the NX mid-size SUV concept.
It is only early days yet so we'll have to wait for official announcements before preparing the cheque books. It's unconfirmed if Toyota will resurrect the Supra nameplate or go with a new badge.