Mazda has revealed that a new Mazda TAKERI concept will make its international debut at the 2011 Tokyo Motor Show next month. The new concept previews a next-generation medium sedan, using the company's KODO design language.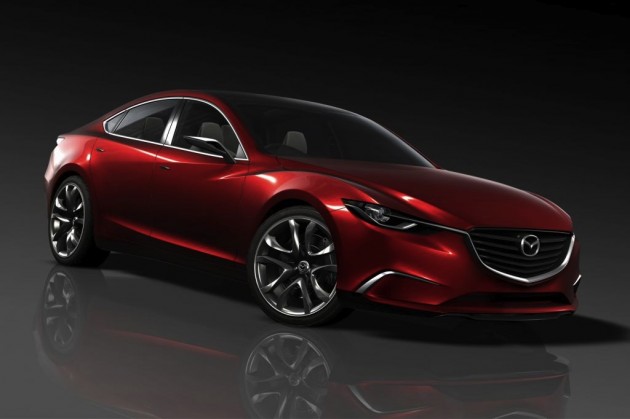 It looks very similar to the Mazda SHINARI concept that was revealed some time ago, only the Mazda TAKERI concept is more complete and perhaps less futuristic. It features door handles for instance and a more conventional lower rear end.
At the front, the Mazda TAKERI concept features, again, a similar design to the Mazda SHINARI concept, with slightly more 'open' headlights, thicker side mirrors and a revised front apron.
Overall, the Mazda TAKERI looks smaller and more cute somehow compared with the Mazda SHINARI, more of a medium sports sedan than a large luxury grand tourer. The front and rear overhangs also seem shorter.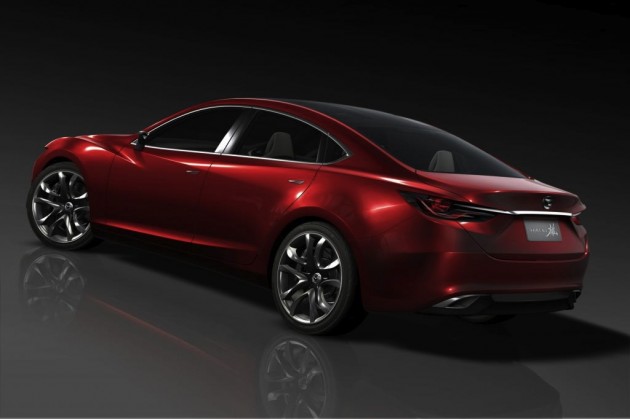 Anyway, enough of comparing it with the SHINARI, what details has Mazda released? Not many. The Mazda TAKERI will be jammed packed full of Mazda's new SKYACTIV TECHNOLOGY though all aimed at providing optimum efficiency and performance.
SKYACTIV TECHNOLOGY highlights include an efficient yet powerful diesel engine, Mazda's stop/start i-stop system, which shuts the engine down when the car is stopped to conserve fuel, and a new regenerative braking system.
Specific power outputs and acceleration figures of the Mazda TAKERI concept are yet to be revealed. Expect full details upon the car's official unveiling at the 2011 Tokya Motor Show which runs from November 30 through until December 11.
Stay tuned for plenty of coverage of the show. In the meantime, what do you think of this Mazda TAKERI concept preview?