The entry-level Hyundai Tucson Active and Elite 2WD variants will undergo an update in the coming weeks, PerformanceDrive has learned, bringing more power from a direct-injected 2.0-litre engine over the existing 2.0MPI unit.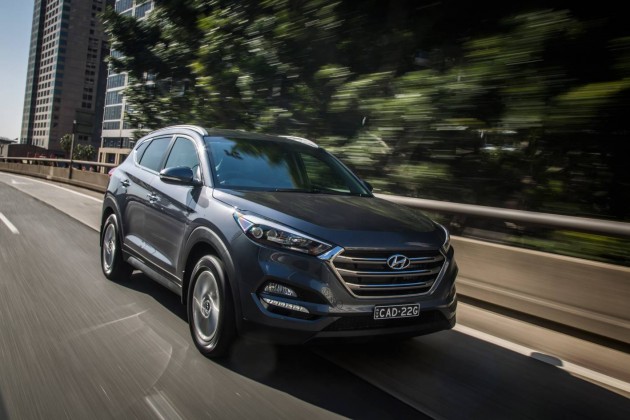 Sources have confirmed with PerformanceDrive the current Tucson 2.0MPI engine will be swapped for the newer 2.0GDI unit as seen on the existing ActiveX 2WD. This will see power increase from 114kW to 121kW, and torque rise from 192Nm to 203Nm. The changes affect the Active 2WD and the Elite 2WD only.
Fuel economy drops from 7.9L/100km for both manual and auto versions of the outgoing 2.0MPI, to 7.8L/100km for the new GDI manual 2WD. Auto fuel consumption remains the same.
Some shuffling has also been made in regards to specifications and standard features, with the Active 2WD losing emergency stop signal, LED positioning lamps, trailer stability assist, and glovebox cooling.
The updated Elite 2WD also drops the above mentioned features, along with losing solar control glass, rain-sensing wipers, and the one-touch anti-pinching power window for the driver.
On the plus side, the new Active 2WD gains front fog lights and a portable ash tray, while the new 2WD Elite GDI gets 18-inch alloy wheels and leather-accented seats as standard.
We believe these changes are being made due to production shifting from Czech Republic to South Korea for these specific variants. As far as we know, prices won't be altered for the update. We can expect an official announcement soon.