After last month showing the LED headlight design with a striking diamond pattern, Nissan's leak program for its second-generation LEAF electric car continues with an interior shot.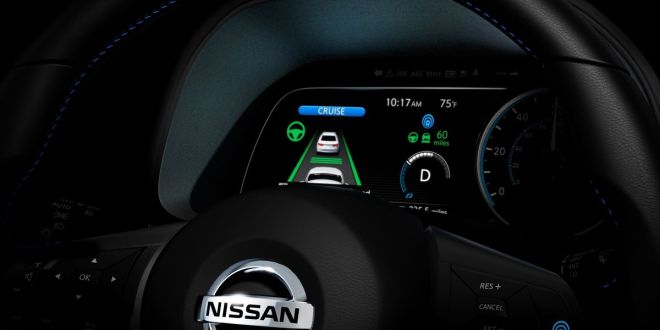 A photo of the steering wheel and instrument cluster reveals many things. The new steering wheel incorporates a circular boss with the Nissan emblem, but on the right hand side the cruise control switch is complemented by a circular blue icon, denoting Nissan's Pro Pilot semi-autonomous system.
While some Nissans overseas are currently fitted with an early generation of this system, the LEAF will come with the most advanced version to date, with single lane autonomous cruise control and traffic aware cruise control to name a few features.
The LEAF's range will double to over 320km, to compete with the Chevrolet Bolt and upcoming Tesla Model 3 – the latter of which has broken records for the amount of deposits it received after its March 2016 reveal. The current LEAF manages a best of 135km, so this would be a substantial improvement that makes it a more viable option for many.
Nissan dropped this video for its ProPilot system, which is also part of the company's intentions to branch out into ride sharing. Check it out below.