Jon Olssen's ballistic Audi RS 6 Avant has made a name for itself competing in events such as the notorious Gumball 3000 rally in Europe. Now, the car is up for sale.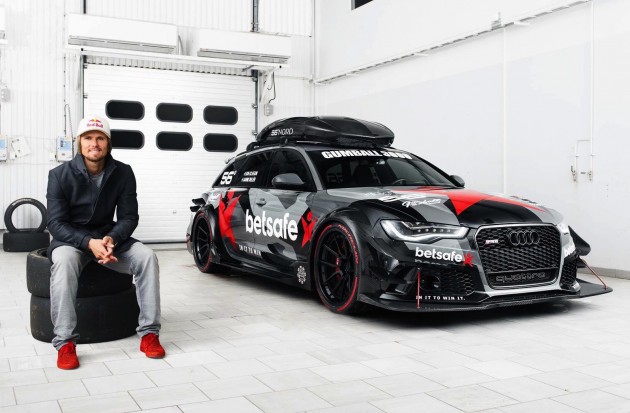 Force-feeding 1000hp (746kW) through a tortured quattro drivetrain, that figure has been coaxed out of the 4.0-litre V8 by none other than former Koenigsegg engineer Leif Tufvesson. It even has custom 18 carat gold anodised turbochargers.
Said to be a tribute to the German DTM series (Deutsche Tourenwagen Masters), Tufvesson apparently ordered 100 metres of carbon fibre from the same factory that delivers to Pagani for use on its cars. Olssen summed up the driving experience, saying:
"It's like a powerhouse, it's so loud. When you want to overtake someone you floor it and everything goes mental. When you're driving and just chilling, it's like a normal Audi A6. But when you hit the accelerator, it's like a freaking race car."
Now Olssen is putting this snarling monster up for sale to fund a future project of no doubt similar insanity. The Audi is tipped to get a high price tag because of its engineering and history. Olssen said,
"There is no price on the Audi yet, but I have some new ideas and anything that I would trade it with has to be more extreme. My next car needs more power, to be louder and be more racy."
Previous cars of Olssen's include a Lamborghini-powered Le Mans Prototype-style car, and a 1967 Camaro.