Hyundai has released early exterior images of its newest sports utility vehicle; the 2013 Hyundai Santa Fe. The third-generation model will make an official debut at the 2012 New York International Auto Show starting April 4.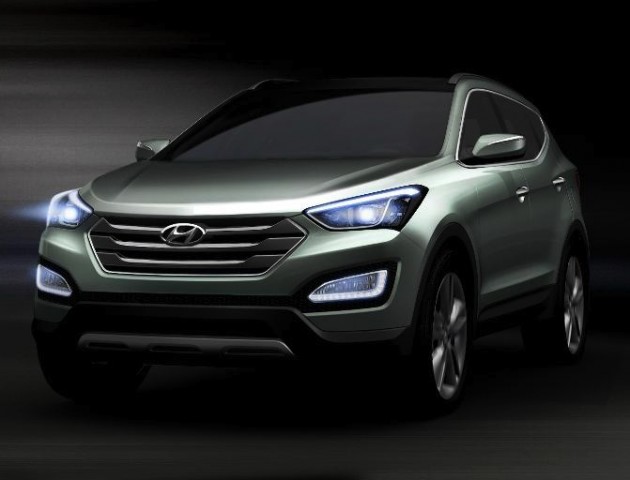 As with all of Hyundai's latest products, designs are really stepping up a mark. The 2013 Hyundai Santa Fe features modern lines supported by a strong and solid overall character. It also falls in tune with the South Korean company's Fluidic Sculpture design language.
Both the front and rear bumper bars are much wider on the new model, giving it a fuller stance than the outgoing version, while Hyundai says it also implemented a 'Storm Edge' theme in coming up with the character of the body, taking inspiration from the formation of a storm.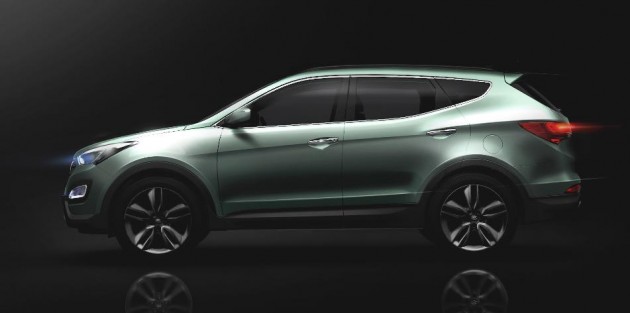 The new 2013 Hyundai Santa Fe will be seen as inspiration for all upcoming Hyundai SUVs, in terms of its design, and its "Refinement," "Smartness" and "Practicality" core values.
The new model is expected to hit the international market later this year, while an Australia release date is yet to be confirmed. It may also arrive locally before 2013.