Nissan has shocked us all by unveiling the Nissan Juke-R concept in full at a recent Nissan Qashqai launch in Spain. The company has released a couple of videos in the past few weeks and then went suspiciously quiet for a little while there. Now we know why.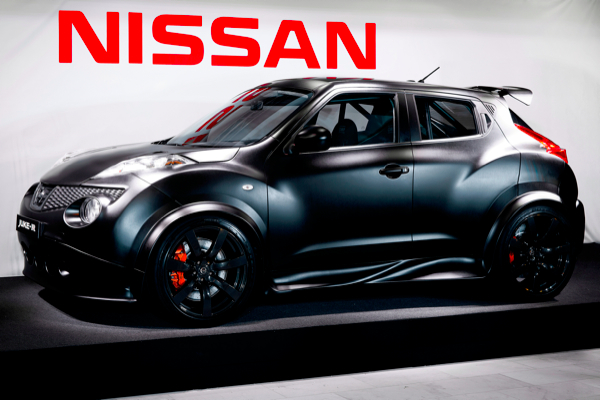 As already revealed, the Nissan Juke-R project is all about testing the limits and previewing what is possible. Nissan has no intentions to put the insane Nissan Juke-R with Nissan GT-R running gear into production, but it will be testing the hot crossover and testing it against public reaction.
If it is received well, Nissan may develop and produce a performance variant of the Nissan Juke, however, watered down somewhat compared with the Nissan Juke-R unveiled here.
The Nissan Juke-R unveiled uses a completely re-engineered chassis with a reinforced chassis structure and roll cage, as well as revised underpinnings to accommodate the Nissan GT-R 3.8-litre twin-turbo V6 running gear.
The Nissan Juke-R project was built by engineering firm Ray Mallock Limited as well as the Nissan Technology Centre for Europe (NTC-E). Inside is decked out in a bespoke layout featuring the Nissan GT-R touch screen central display unit and a club-spec-style interior.
Nissan announced that it is building two versions of the Nissan Juke-R, one in left-hand drive and one in right-hand drive. Testing of the vehicles is set to commence in November. Stay tuned for more videos.
Also check out our previous reports and videos here:
– Video: Nissan Juke-R gets a roll cage
– Video: Nissan Juke-R project coming together
– Video: Nissan Juke-R story – part 2
– Nissan Juke-R concept with GT-R running gear unveiled (with video)
For more information on Nissan vehicles that are available, head over to the Nissan Australia website.