In Japan, Honda sells one of the coolest small cars in the world, in our opinion. And, as you'd expect, we can't get it here. Called the S660, the small mid-engined roadster has just been treated to a visual upgrade courtesy of Honda's Modulo X division.
The front end features a completely re-sculpted bumper bar, with more defined 'cheekbones', LEDs taking pride of place in a larger side intake and a split grille in place of the regular S660's single opening that mirrors the NSX hypercar flagship.
At the back end, a new bumper featuring a centrally-exiting exhaust and active rear spoiler are the most prominent changes, with black wheels and a coloured soft-top roof rounding out the exterior changes. The interior is treated t0 alloy pedals, two-tone leather, leather handbrake cover and two-tone floor mats. It's unclear if suspension and brakes are upgraded, or if the hub carrier and coil spring are now painted red.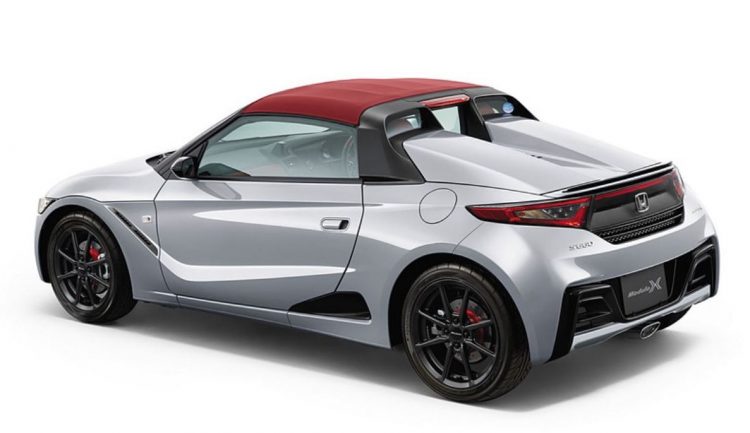 The powertrain remains as standard, with a class-capped 47kW keeping it within Kei class regulations in Japan, while a six-speed manual or optional CVT (why?) channel the mid-mounted three-cylinder turbo engine's power to the rear wheels.
Check out the pics below and froth over another forbidden fruit denied to the Australian market. It's worth noting locals can obtain an S660 in Australia but only second-hand through vehicle import services.