Ford Motor Company and Volkswagen AG have announced they have signed into a Memorandum of Understanding agreement that will see the two pair up to strengthen each other.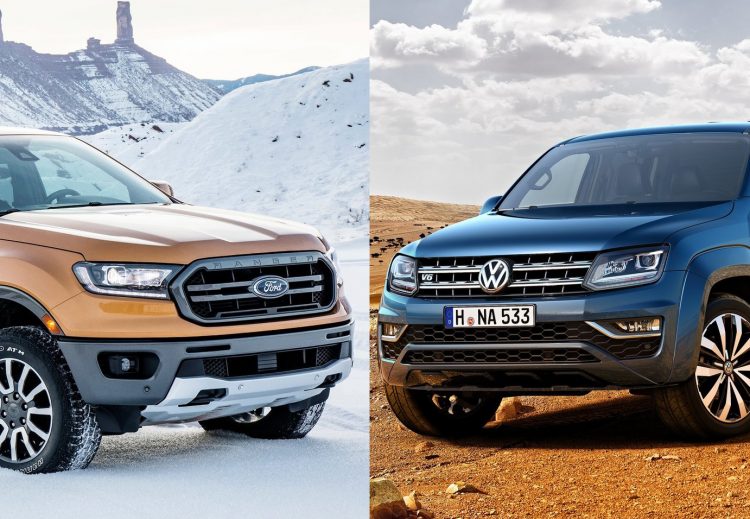 The two companies are "exploring potential projects across a number of areas", a press release says. Specifically, it says it is looking into developing commercial vehicles together to better suit the evolving needs of today's market.
Ford and Volkswagen will not exchange any ownership stakes under the agreement. This is only a strategic alliance, with a central focus to strengthen each other's competitiveness. In a statement, Jim Farley, Ford's president of global markets, said:
"Ford is committed to improving our fitness as a business and leveraging adaptive business models – which include working with partners to improve our effectiveness and efficiency. This potential alliance with the Volkswagen Group is another example of how we can become more fit as a business, while creating a winning global product portfolio and extending our capabilities."
Further details on what projects will eventuate from the agreement are yet to be finalised. The companies say talks are currently in progress, with updated details expected to roll out over the coming months. Dr. Thomas Sedran, head of Volkswagen Group strategy, said:
"Both companies have strong and complementary positions in different commercial vehicle segments already. To adapt to the challenging environment, it is of utmost importance to gain flexibility through alliances. This is a core element of our Volkswagen Group Strategy 2025."
Could this mean the future-gen Ford Ranger and VW Amarok will share platforms? Maybe it means the future of the VW Transporter and Ford Transit will be merged? We'll have to wait and see.