The Toyota LandCruiser 70 Series stands in a league of its own at present, but come early-2017, that will no longer be the case. Mercedes-Benz has confirmed the G 300 Professional, developed exclusively for the Australian Defense Force in 2008, will become available to civilians next year.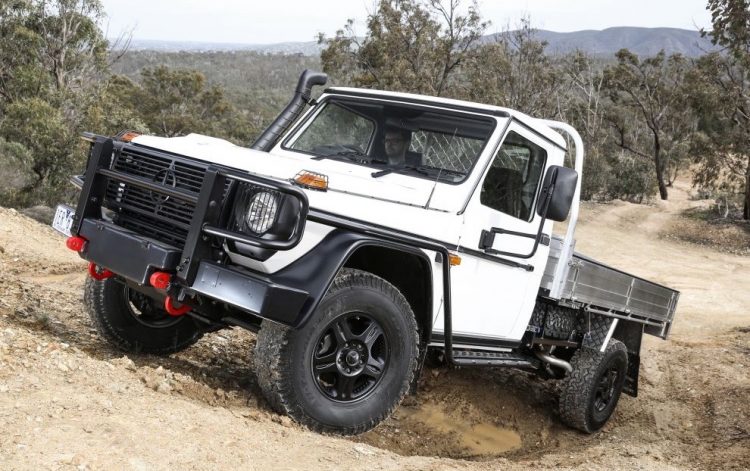 According to a GoAuto report, the civilian version won't have any of the bomb-proof armour plating or gun mounts of its ADF counterpart but it will come in cab-chassis and troop carrier versions, like the LandCruiser 70.
Price-wise, it's set to be over $100,000. It is a hardcore machine, with a 4490kg Gross Vehicle Mass against the 70 Series's 3900kg. It is expected be cheaper than the W463 G-Class, with the G 350d starting at $163,500 and the G 63 AMG from $233,900.
The G 300 is powered by a 3.0-litre 135kW/400Nm V6 diesel, matched with a five-speed automatic. This compares to 151kW and 430Nm V8 diesel in the LandCruiser 70. Mercedes Australia PR manager David McCarthy said in the aforementioned report:
"The initial core customer will be diehard fans who have watched the story of the G-Wagon over the last 40 or so years. And people who are looking for a particularly robust vehicle with additional carrying capacity, so I see farmers taking this on board because of its additional payload capacity."
This means we won't have to wait until the Navara-based pickup for a Mercedes-Benz tray-top. Final specs and entry dates are yet to be officially announced.