Tesla has begun teasing the public with the first details of its upcoming, all-electric Model X SUV.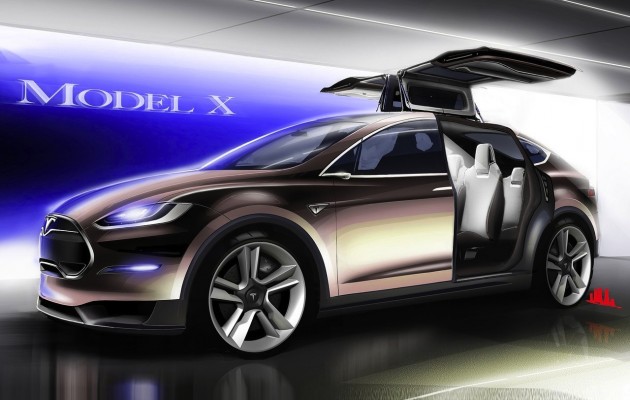 The Model X concept is an all-electric crossover that borrows much of the existing design language used on the Model S. In typical Tesla tradition, the company has already received more than 20,000 customer orders.
Tesla says on its website the Model X is where "Utility Meets Performance" and that the "Model X is designed from the ground up to combine the space and functionality of a sport utility vehicle with seating for seven adults and the uncompromised performance of an electric car. It is an automobile above category".
Tesla also confirmed on the website the powertrain lineup for the Model X, and follows the same recipe of the Model S, with three electric motor options available for the striking crossover. The Model X will be offered with the choice of a 60kWh, 85kWh and 85kWh 'Performance' powertrain package, all of which are mated to a dual-motor all-wheel drive system.
The base model will come equipped with a 280kW electric motor, while the 85kWh model comes with the same powertrain but with an extended range. The Performance model offers a seemingly unbelievable 508kW, connected to a Dual Motor All-Wheel Drive system with a range of around 380km.
Considering the top spec Model S P85D is currently the quickest production sedan in the world, the top Model X could quite well become the quickest SUV in the world.
Interestingly, for a substantially sized crossover, the Model X will be offered with Falcon wing doors. Unlike gullwing doors where the door opens out-and-up, the Tesla's door is said to rise straight up to "allow easy access to the third row seat, even from the narrowest of parking spaces".
The Model X was originally penned for a 2013 release. It was then pushed back to 2014, which was again pushed back to 2015. Now Tesla is saying that deliveries are expected to begin in 2016. The company's choice to focus on Model S production is the main reason for the delay.
With the insane demand for this car, expect to be waiting in line with your ticket for some time.