Morgan is a company that specialises in traditional old-school British sports cars. The new Morgan Plus E concept takes that character and combines it with the modern technology of a fully electric powertrain.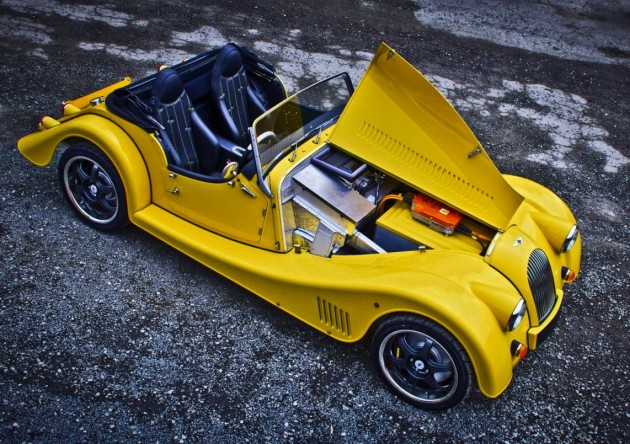 Power comes from a front-mounted Zytek electric motor system and a lithium-ion battery pack. It produces 120kW of power and 380Nm of torque, connected to a five-speed manual transmission – a first for a fully electric vehicle. Overall weight sits at a relatively low – especially for an electric vehicle – 1250kg.
Morgan says the Plus E concept can handle the 0-100km/h sprint in 6.0 seconds while offering a top speed of 185km/h. The figures prove the modern Morgan is able to stick to its sports cars roots while emitting zero tailpipe fumes. Steve Morris, Morgan operations director, recently said,
"We wanted to see how much fun you can have in an electric sports car, so we have built one to help us find out. The Plus E combines Morgan's traditional look with high-technology construction and a powertrain that delivers substantial torque instantly at any speed.

"With the manual gearbox to increase both touring range and driver involvement, it will be a fantastic car to drive."
At the moment there are no concrete plans for the Morgan Plus E concept to go into production. Morgan says it will be testing the public's reaction throughout the Geneva debut though, and may introduce small production in the future if demand is high.