Images purportedly of the next-generation, 2019 BMW Z4 have surfaced online, weeks ahead of its official unveiling set for Pebble Beach later this month.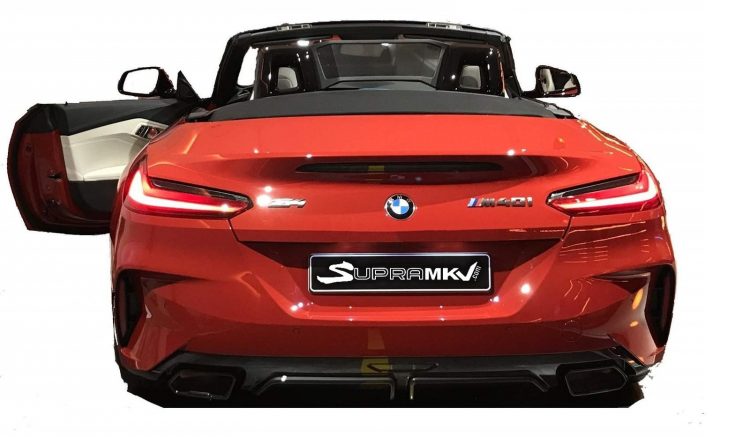 Judging by what we can see in the photos, appearing in a Bimmerpost forum, the Z4 takes more than a few design cues from the stunning conceptual design that was previewed last year. There's a more angular approach to the design language, adding to a more aggressive aesthetic than we've seen on previous Z4 models.
Equally as significant, around the rear there's the M40i badge. This is set to be the range-topping model, as confirmed by BMW in June. Expected to be powered by a 3.0-litre turbocharged six-cylinder unit producing around 260kW, the M40i is set to come with either a six-speed manual or eight-speed auto.

In terms of other powertrains, there's also been whispers of a 20i variant powered by BMW's turbocharged 2.0-litre four-cylinder unit producing around 140kW, up to a 30i unit with 185kW. There's been no official word from BMW as to whether or not there will be a hardcore M variant of the Z4.
Underneath, the platform has been co-developed with Toyota, who will use the same chassis for its upcoming Supra successor. The Toyota is likely to come with a similar range of powertrains from BMW.
The Z4 is expected to be revealed later this month at Pebble Beach, while Toyota might hold off until the Paris Motor Show in October before it spills the beans. After that, it's expected to go on sale by March next year.