Honda is circulating a rendering of an upcoming small crossover it plans to reveal at the Sao Paolo International Motor Show on November 8.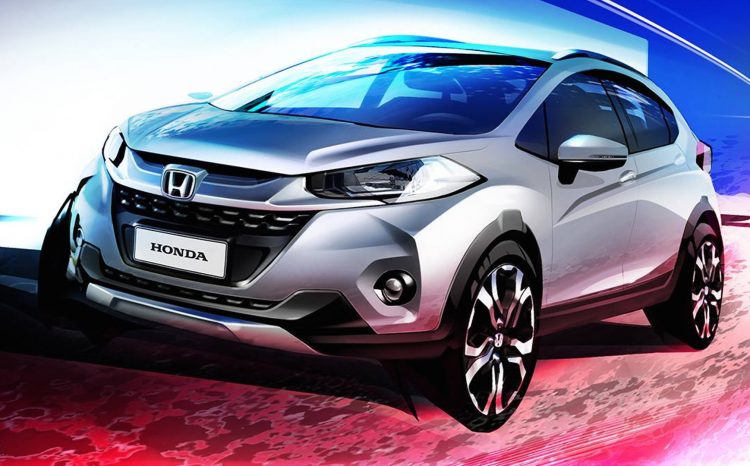 Slotting below the HR-V, the WR-V utilises the basic body of the Jazz, with a more off-road oriented appearance. The front end features heavier sculpting, while some black plastics adorn the wheel arches and front valance.
The WR-V will succeed the Fit Twist – a version of the Jazz with cladding and higher ground clearance for a psuedo- crossover appearance. Rivals include Ford EcoSport, Renault (Dacia) Duster, Fiat Urban Cross and VW Cross Polo.
Although an all-wheel drive version of the Jazz is available in Japan, the WR-V is likely to be front-wheel drive only, catering more to the aesthetic side of things than genuine off-road capability.
Honda also sells a smaller crossover called the BR-V for emerging markets. What do you think? Does the idea of a smaller Honda crossover than the HR-V appeal to you?