The Abarth 500C Esseesse convertible is now on sale in Australia. This is the open-top version of the popular little pocket rocket known internationally as the Fiat 500 Abarth.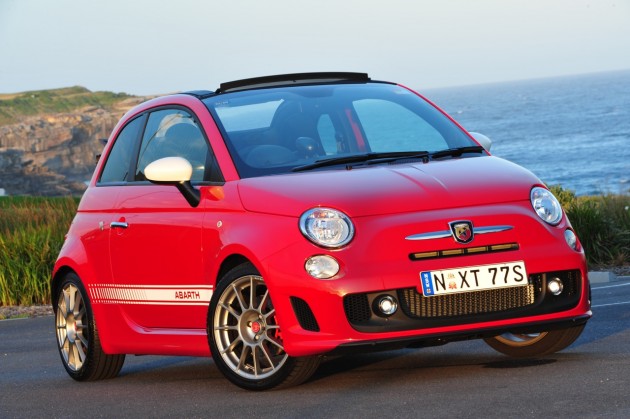 In Australia, the Fiat 500 Abarth is officially called the Abarth 500 Esseesse, as evident by the complete lack of Fiat badges. It features a 1.4-litre turbocharged four-cylinder engine producing 118kW of power and a maximum of 230Nm of torque, in Sport mode.
Abarth says the Abarth 500C Esseesse manages the 0-100km/h dash in 7.6 seconds, just 0.2 seconds behind the normal closed-top Abarth 500 Esseesse. This is partly due to the 500C convertible weighing 40kg more (1035kg vs 1075kg). The 500C also comes with Fiat's new five-speed Abarth Competzione robotized C510 manual-based automatic transmission.
Outright speed and performance is not what the Abarth 500 is about though. The Fiat 500 was originally designed and developed in Europe, where the roads are much tighter and more active. So the little 500's focus is agility, usability and perhaps above all, fun. With the new drop-top Abarth 500C Esseesse, the senses can only be heightened.
One of the upshots to this driving personality is the ability for engineering departments to keep fuel consumption down. The Abarth 500C Esseesse comes with an official average fuel consumption rating of just 6.5L/100km.
Like the Abarth 500 Esseesse closed top, the 500C also comes with a vast range of sporty and performance-oriented components and equipment. There's 17-inch alloy wheels hiding cross-drilled performance brakes, as well as lowered Koni sports suspension.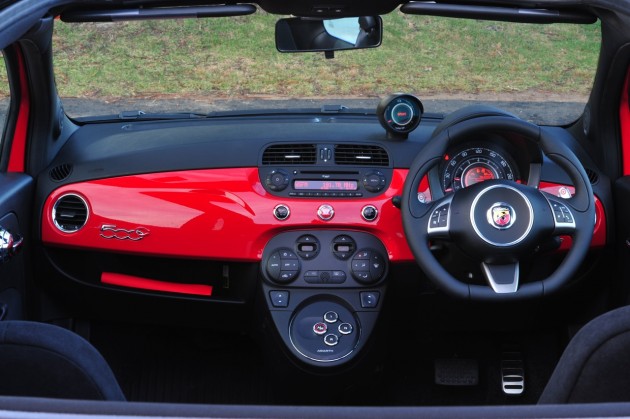 Inside, the Abarth 500C Esseesse gets flappy paddles behind the sports flat-bottom steering wheel, aluminium highlights such as pedals, and sports seats and a boost gauge mounted atop the dash. The 500C also comes with stability/traction control, a Bluetooth and MP3 compatible infotainment interface and a five-star NCAP safety rating.
The Abarth 500C Esseesse convertible is available now with a starting price of $38,990, not including on-road taxes and additional charges. Not a bad deal for a true Italian sports car backed by over 50 years of pedigree and heritage.