Nissan global motorsport and Nismo have announced they will be entering the 2014 Bathurst 12-hour endurance race with a Nissan GT-R GT3 racer. It will be piloted by a team lead by Nissan Motorsport V8 Supercar driver Rick Kelly.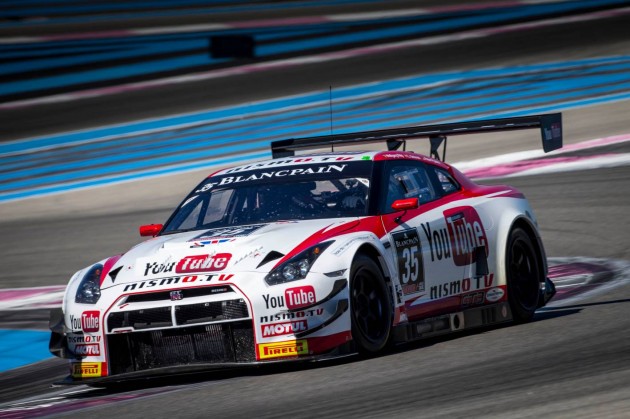 The Nismo GT-R is a fully prepared GT3 race car, engineered by factory Nismo in Japan. The exercise will reinforce Nissan and Nismo's new 'Nismo Global Driver Exchange' initiative, which involves Japanese Super GT drivers competing in international events to allow the team to gain global experience.
The 'Nismo Athlete Global Team' will also compete at the Sepang 12-hour endurance race. Darren Cox, Nissan's director of global motorsport, recently said,
"Nissan races extensively all around the world. We race in Japan and have been very successful with the Nissan GT-R over the last two years in the Super GT Championship, being the champions.

"It's really a pleasure that we're able to send some of our international drivers to the Bathurst 12 Hour. It's an iconic race circuit, not only in Australia, but also around the world.

"We're very pleased that the GT-R will make its return there, led by our own Rick Kelly, who is very familiar with the circuit who will lead a team of international drivers at the 12 Hour."
The last time a factory-backed Nissan GT-R competed at the famous Bathurst street circuit was back in the early 1990s, when Jim Richards and Mark Skaif obliterated the field during the Bathurst 1000. Rick Kelly is excited and has high hopes for the 2014 event. He said,
"The GT-R is an amazing car in its standard form, so in Nismo GT3 race-specification, I think it will be capable of great things.

"The car will be capable of winning, and Nissan's history at Bathurst is well documented, especially with the GT-R, aka 'Godzilla'. We'll be giving it our best shot."
All the action will take place on the weekend of February 7-9 next year.