Alpina has taken the new BMW 335i, an already great performance car, and made it even more appealing by creating the Alpina B3 Bi-Turbo. It's being made in both sedan and touring wagon formats.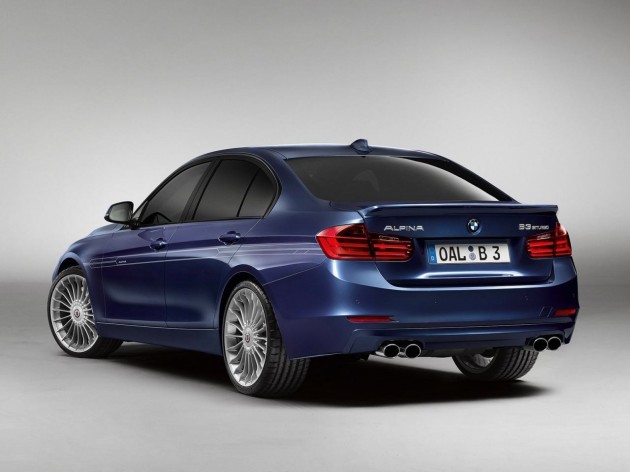 The styling keeps inline with the company's trademark subtle yet stylish looks thanks to the addition of a front spoiler that improves air flow into the cooling system and the brake, and a rear spoiler (sedan only) that works to reduce uplift at high speed.
Under the hood sits BMW's 3.0-litre twin-turbo straight six-cylinder engine found in the 335i, however, Aplina has warmed it to the liking of 301kW and 550Nm, up from the factory 225kW rating.
The B3 engine has notable revisions over the standard 335i, such as an Alpina-specific high-strength crankshaft, a flow-optimised high-capacity intercooler, additional separate coolant and engine oil coolers, as well as a 850W thermo fan.
Alpina says the aim of the engine improvements was to "achieve excellent responsiveness and high output across the entire rpm range and make an improvement in fuel consumption".
The Alpina B3 Bi-Turbo uses a ZF eight-speed automatic with SWITCH-TRONIC manual mode. In auto mode, drivers can influence the way the gearbox behaves via the usual BMW Eco Pro, Comfort, Sport or Sport Plus modes available in the Drive Performance Control system.
Underneath the car is a Alpina/Akrapovic exhaust system which is 7.5kg lighter than the factory 335i system. It includes an exhaust valve that can be controlled via the Drive Performance Control to adjust the car's soundtrack. In Sport mode, the exhaust is left wide open, in all other modes the valve remains shut below 2500rpm.
Acceleration is impressive, reaching 0-100km/h in 4.2 seconds, and 200km/h in 14 seconds flat. The top speed of the B3 Bi-Turbo is rated at a very impressive 305km/h.
Alpina offers the B3 Bi-Turbo 3 Series sedan and touring wagon also in all-wheel drive, but this is exclusive to LHD vehicles only. All-wheel drive reduces the 0-100km/h time to just 4.0 seconds.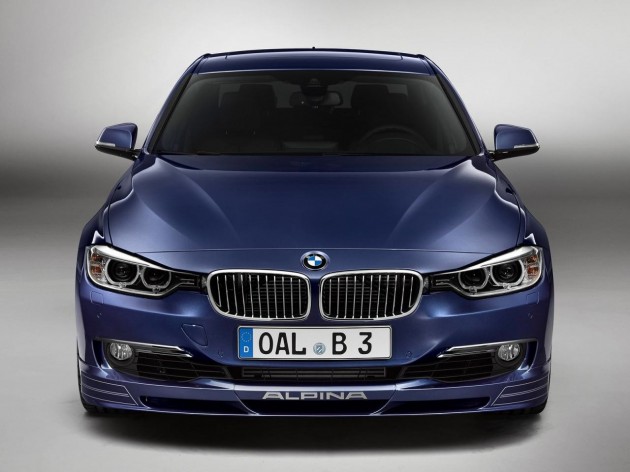 If you think the acceleration times are impressive, then you'll be equally impressed to know the average fuel consumption sits at just 7.6L/100km – not bad for a car boasting 301kW.
Standard kit inside includes LAVALINA leather trim, electric heated sports seats, xenon lights, and hand-stitched sports steering wheel, seatbacks and instrumentation.