The nearly AU$3-million Inferno is only months away from production, according to executives at the company.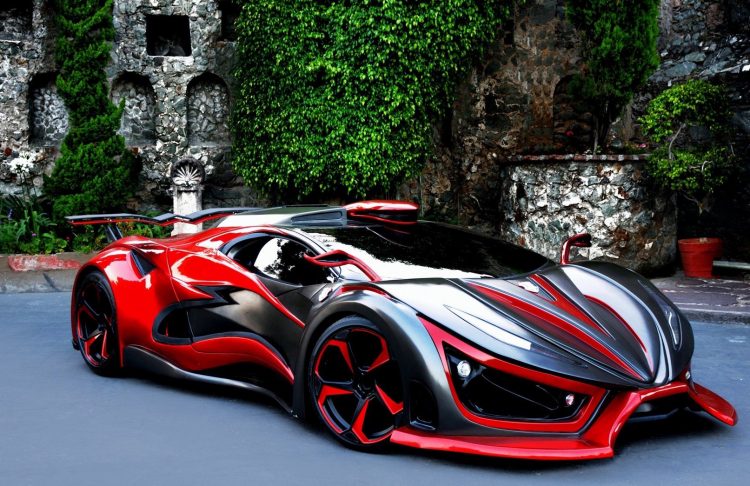 It goes without saying; the wider automotive world was somewhat cynical of the Inferno making it to production when it first broke the veil last year. Now though, Manuel Llaguno, Inferno's marketing director, says the company is gearing up for production in the coming months.
Speaking with Carbuzz, Llanguno said the 1044kW/1500Nm twin-turbocharged V8 will be constructed "by a very important manufacturer" that will be revealed when production commences. Components for the chassis have also been confirmed to be pinched from other manufacturers, who at this stage remain unknown.
Performance specs are a claimed 0-100km/h run in 2.7 seconds, a top speed of 395km/h, with a chassis capable of maintaining lateral grip up to 1.33G.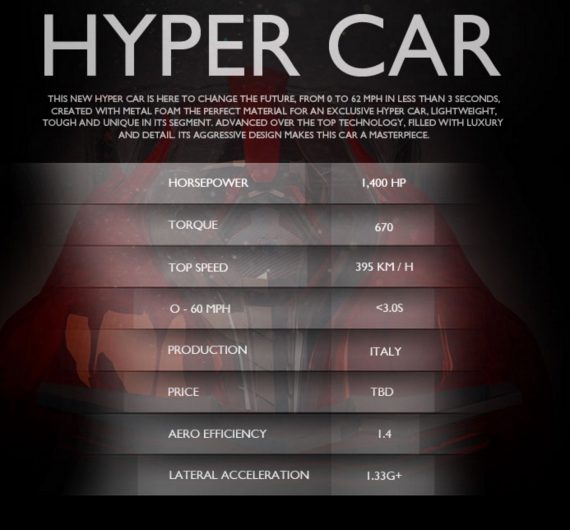 In addition, Antonio Ferraioli, the man responsible for designing parts of the Lamborghini Veneno and Reventon, says the twin-turbo V8 will be a looker, "We want a big impact, something that can translate our car's design,' he said.
The final design of the exotic car has been the responsibility of Inferno's CEO, Alvaro Gutierrez Ochoa, and design house Dozerek. They wanted to create the "bad boy" of the hypercar world.
Inferno says its one-of-a-kind metal foam technology will help in its hunt for speed due to its lightweight properties. The patented metal foam design utilises zinc, aluminium and silver, and can reportedly stretch to 100 times its original length while offering significant weight saving benefits. Inferno's website claims; "armoured car steel density [is] 7.6 G per cm3, metal foam alloy density [is] 4.3 G per cm3". In case you're wondering why Inferno is comparing it to armoured steel, CEO Guiterrez says, "The Inferno is comparable to a level 4 armoured vehicle, but at less than 1200kg, is a fraction of the weight".
In case you're wondering, in the event of a collision, Inferno says the material "improves security, since it can decrease and absorb the impact in a car crash".
Despite being developed in Mexico, the Inferno will see its inception in Europe, being assembled in Italy. Eight of the eleven units slated for production have apparently been sold, so there's still a chance to secure yourself what is arguably one of the most obscure examples of automotive exotica currently planned for production.
Prices are estimated to start at around US$2.1 million.