Some more Nismo 'MASHUPS' have been put together, blending the Maxima and GT-R, and the Nissan Sentra and the 370Z Nismo. The digital concepts were recently posted up on the company's Facebook page.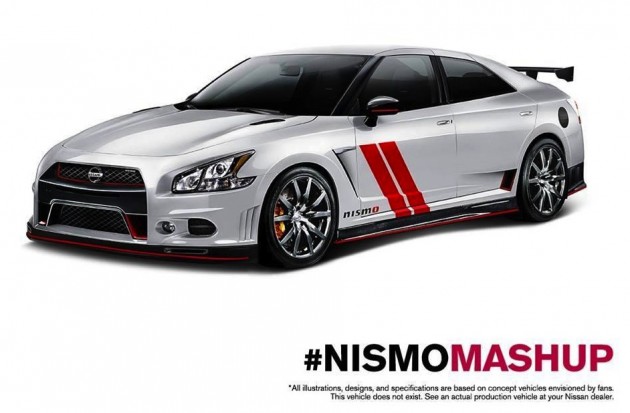 The MASHUP idea is about getting two models from the Nismo lineup and pairing them together, digitally. Unfortunately, it doesn't mean Nissan is considering making the concepts, it's simply about showing its creative side.
We saw the Nismo LEAF GT-R earlier this year, which certainly attracted plenty of attention and interest from would-be punters.
Interestingly, Nismo has confirmed it is planning on developing a performance package for almost every model in the Nissan showroom. A Nismo Qashqai and Pulsar are set to be the next on the agenda.