The all-new third-generation 2015 Kia Sorento has been revealed, showing off a fresh design all round. It's inspired by the Kia Cross GT concept from last year.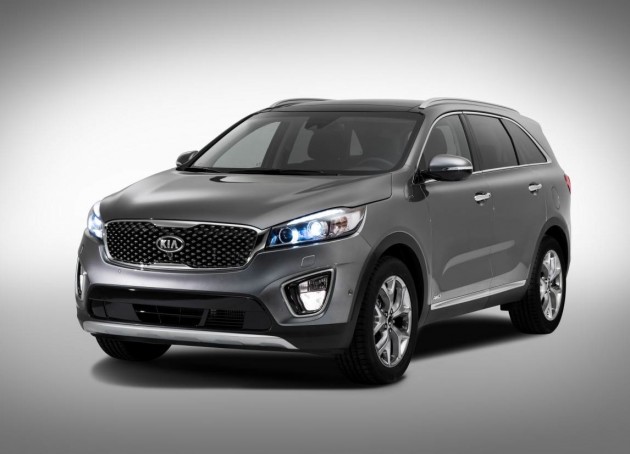 Kia says the new model is longer, lower and wider than the outgoing version, sporting an extended wheelbase for more interior room. Overall length is increased by 95mm, with 80mm contributed to the wheelbase, while 15mm has been cut from the overall height.
The design is an evolution of the current model, with a dressed up front end featuring more chrome details and a revised 'tiger nose' grille, providing a distinct premium look. There's also some new headlights and unique fog light clusters in the corners of the front end.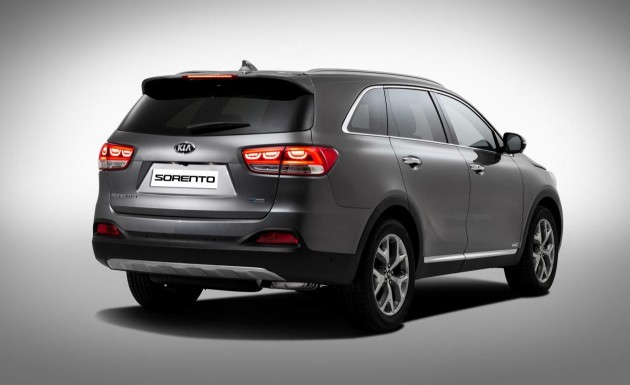 Towards the back you'll notice the wide D-pillars which are an evolution of the current model's D-pillars. These give it a sporty, swooping look while maintaining a large cargo area. Soon-Nam Lee, vice-president of overseas marketing at Kia Motors Corp., said,
"While we have retained the name based on the tremendous success of the outgoing model, the all-new Sorento has been completely redesigned and re-engineered, and promises to surprise customers with its thoroughly updated styling, a host of new convenience and safety technologies, as well as enhanced space, driving comfort and handling response."
It was all designed predominately at Kia's Namyang design studio in Korea, while plenty of influence was provided by the company's studios in Frankfurt, Germany and Irvine, California.
Kia will be unveiling the new model to the public during the 2014 Paris Motor Show which starts on October 2. It's then likely to hit the market early next year.