German F1 champion Nico Rosberg has shocked fans by announcing his retirement from Formula One, just five days after taking out his first world title.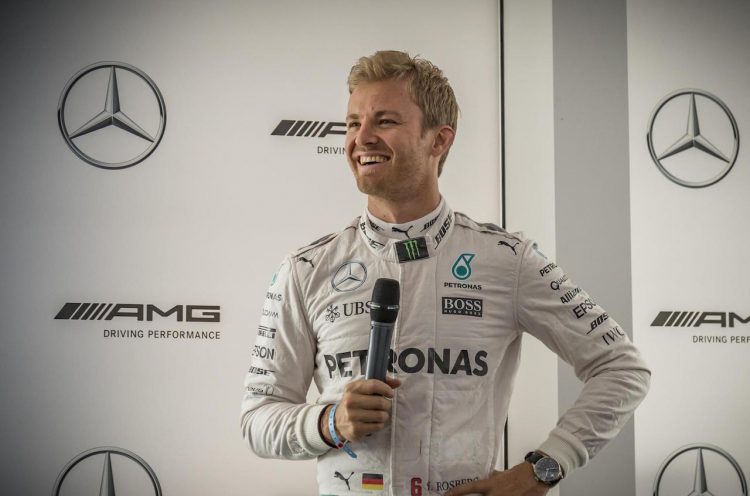 Rosberg, 31, managed to snap his first F1 championship after his second-place finish in the Abu Dhabi Grand Prix gave him a points lead over teammate Lewis Hamilton, who was also in contention for the title. He took out nine of this season's 21 Grand Prix events, which gave Rosberg a five-point lead over Hamilton in the title rankings.
Rosberg announced his retirement, effective immediately shortly after the win. "I have climbed my mountain, I am on the peak, so this feels right," he said.
"For 25 years in racing, it has been my dream, my 'one thing', to become Formula One world champion. Through the hard work, the pain, the sacrifices, this has been my target. And now I've made it," Rosberg said.
When questioned whether or not he would one day reconsider sitting in the driver's seat, Rosberg said: "No, definitely not. End of story. Done."
Rosberg entered F1 racing for the Williams F1 team in 2006, where he stayed three seasons before joining the Mercedes Formula One team in 2010. Rosberg has accumulated 23 wins and 57 podium finishes in a ten-year, 206-race career.
Toto Wolff, Mercedes F1 team boss, said Nico's announcement took him "completely by surprise". "This is a brave decision by Nico and a testament to the strength of his character," he said.
"The clarity of his judgement meant I accepted his decision straight away when he told me. We now have to consider options and we will start to look at it on Monday," Wolff said.
Arguably Rosberg's greatest rival and teammate, Lewis Hamilton, said he can empathise with Rosberg's decision to hang up the helmet, saying: "He has a family he wants to focus on, and F1 takes so much from you."
When asked about next year's season, Hamilton said: "It is definitely going to be strange and it will be sad to not have him in the team next year."