Even though the Lexus ES was only reintroduced in Australia a couple of years ago, the company is planning a facelift update which will debut later this month.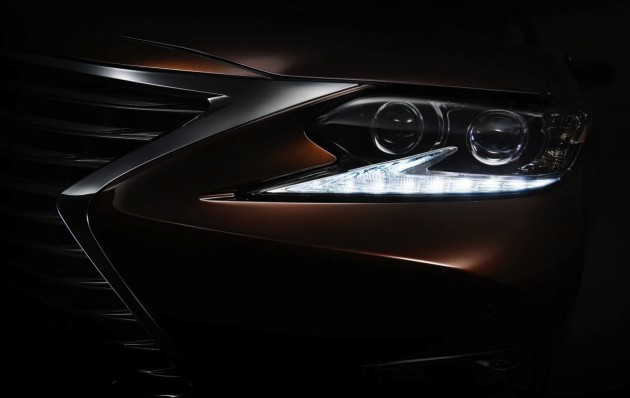 The Lexus ES is the second-smallest sedan the brand makes, sitting just above the IS sedan. It did disappear from the Australian market for around a decade until it was reintroduced in late-2013.
For the facelift, MY2016 version, it looks like Lexus is planning a bit of a styling overhaul. The preview image above reveals a sharp new headlight design that is more in line with the rest of the current showroom range.
There's boomerang-style LED daytime running lights just beneath the updated twin-globe headlights, a more pronounced cheekbone area, and a revised version of the 'spindle' grille theme.
As for the mechanical changes, there hasn't been mention of any in particular. This probably means the same '300h' and '350' engines will carry over. In Australia the current ES 300h hybrid produces 151kW while the range-topping 350 produces 204kW.
Lexus may introduce an F Sport option pack this time around, given that all models in the current showroom are available with the sporty enhancements. All will be revealed on April 20.