Nissan seems to be planning a new heavy-duty SUV based on the Navara ute, potentially offering seven seats. Prototypes have been spotted doing the rounds.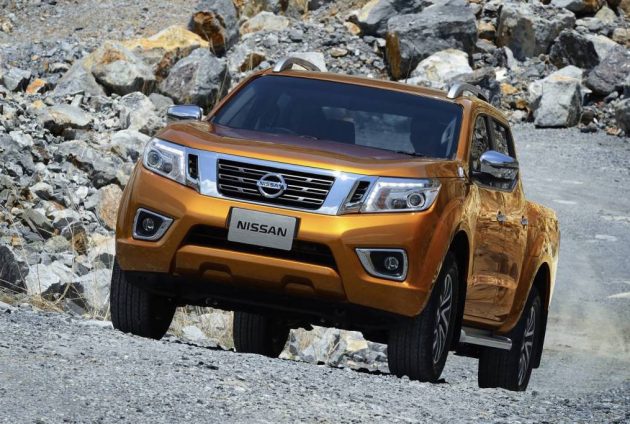 Spy shots from other media (example: autoevolution) show an SUV wagon body design that is clearly based on the latest Navara NP300 double-cab ute body. The front end looks very similar, using the inverted, contoured bonnet and three-part front grille, while at the back is a distinct cabin body.
Nissan is a bit late to the game with this one, with all of the main Japanese rival companies offering similar packages. We're talking about the Ford Everest, Isuzu MU-X, Mitsubishi Pajero Sport, and Toyota Fortuner, all of which are based on their respective ute models.
Those who know their Nissans will remember the previous-gen Pathfinder was actually more heavy-duty than the current model, and it was based on a body-on-frame ute-based platform of the time. Perhaps the next Pathfinder will go for a more heavy-duty look and feel, like it once was?
According to reports the new Navara SUV, whatever it ends up being called, is set come with the same engine lineup as the ute, potentially limited to only the 2.3-litre turbo- and twin-turbo-diesel four-cylinder. The 2.5-litre petrol engine, only offered in entry versions of the Navara, might not be suitable for what is expected to be a slightly heavier SUV.
Some rumours have predicted we could be looking at the next-gen Patrol as well. It's not uncommon for manufacturers to use existing bodies to test prototype underpinnings. There is the potential the prototypes spotted are simply early iterations of the next-gen Patrol.
The current Y61 Patrol has been on sale in the same form since way back in 1997. Buyers in Australia currently have the option of the old layout (but not for much longer) and the newer Y62 layout which is sold in some markets as the sole Patrol offering. The latter only comes with a big beefy V8.