You know about the Volkswagen Golf R Evo that's heading to the Beijing show, right? Well, you could be looking at the new V6 TSI engine that powers the ultra hot hatch.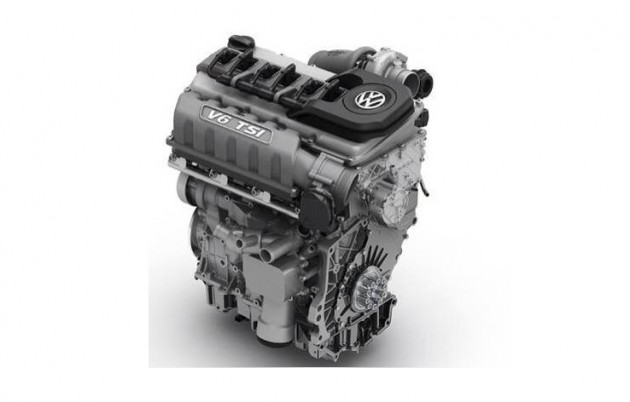 This rather mysterious image has just surfaced online. It shows a V6 TSI turbocharged petrol layout. No Volkswagen product currently offers a turbo V6, which means this engine is brand new.
Of course, Volkswagen could be about to preview a new unit that might find its way under the Passat or Touareg bonnet. The other option is of course the Golf R Evo.
There's only just enough evidence around that suggests Volkswagen is looking to reveal such a model, let alone what will power the beast. This engine would certainly fit in well and rekindle the spirit of the old Golf R32 which had a V6.
All is set to be revealed at the 2014 Beijing Motor Show starting April 20. Fingers crossed.