Not many words can describe this 1800hp sand dune buggy video which has recently been uploaded to YouTube. Apparently, this is with the boost set to 'conservative'.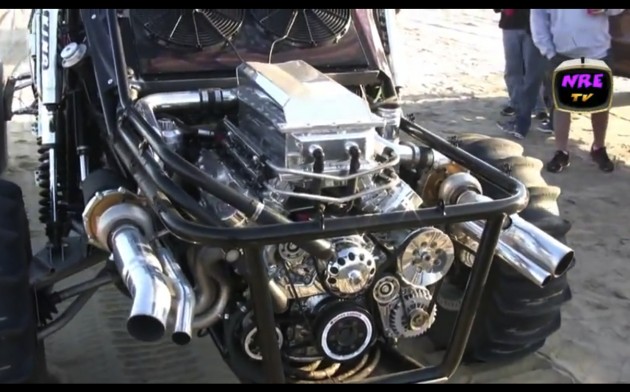 According to a Jalonik report, this epic dune buggy features a 427ci twin-turbo V8 churning out a mind-blowing 1800hp (1343kW). The stunning engine was built by Nelson Racing Engines in the US.
Click play on the video below. This is definitely a toy for Santa's wishlist, that's for sure.