Welcome to the most powerful compact SUV on the market. It's called the BMW X2 M35i, and it debuts BMW's most powerful four-cylinder petrol engine.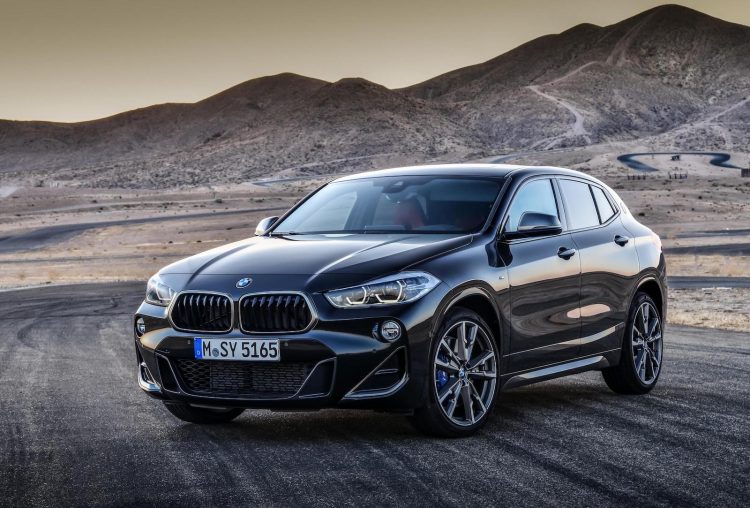 The engine is a 2.0-litre four-cylinder featuring TwinPower (twin scroll) turbocharging technology, producing 225kW of power and a strong 450Nm of torque. This is the first four-cylinder tuned by M Performance, and also the most powerful stand-alone four-cylinder BMW offers (excluding hybrids). Needless to say, it is the most potent X2 model ever.
Matched up to the engine is an eight-speed sports automatic, sending power through an xDrive all-wheel drive system. BMW's M Performance division has provided an M Sport locking differential for the front axle for the very first time to optimise traction.
Out on the tarmac, it's a quick little machine, as you probably expected. Using the standard launch control, buyers can expect to see 0-100km/h done and dusted in just 4.9 seconds. Despite the extremely impressive performance, the combined fuel consumption is 8.1-8.4L/100km (depending on the tyre and wheel option).
Being a product of M Performance there are plenty of other areas of the crossover that receive attention. To manage braking there's a set of 18-inch steel discs on the front and 17in on the back, clamped by blue-painted calipers. The steering and suspension have also been revised and tweaked by M Performance, with adaptive dampers thrown in, and a redesigned construction of the rear axle.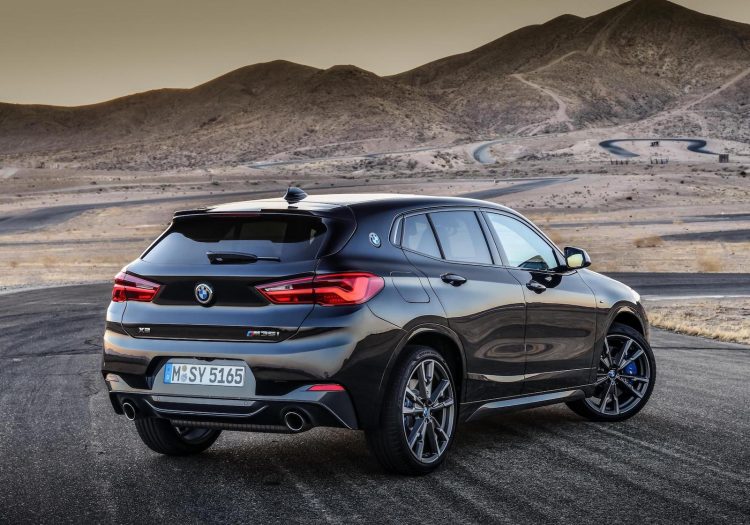 Passengers are treated to bespoke sports seats while the driver gets an M sports steering wheel and alloy pedals. Buyers will be able to option for various trimmings and so on for further exclusivity, such as FabricTrigon/Alcantara, Dakota Magmared leather, and black perforated Dakota leather.
Production of the new beast will commence in November this year, with deliveries not set to arrive until early in 2019. BMW Australia hasn't confirmed any local details but we'd expect it to arrive on the market in the first half of next year.
In slightly related news, this new 2.0-litre turbo engine could be the unit that powers the upcoming 1 Series flagship; the replacement to the M135i. A spy video surfaced earlier this week showing a prototype version of the new 1 Series, and it appeared and sounded like the M Performance model. Could the next M135i use this very engine? Will it be slightly tweaked further or will BMW focus on point-to-point performance as opposed to trying to win horsepower wars? We'll have to wait and see.