Some information about a successor to Tesla's seminal Roadster is circulating, with a company representative confirming it will be larger and quicker than the outgoing model.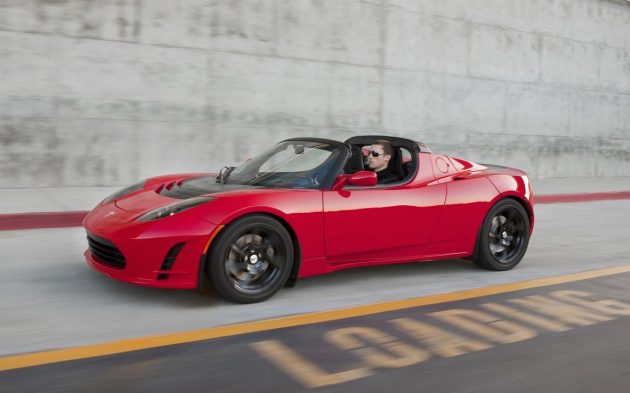 Tesla's Nordic Countries manager Peter Bardenfleth-Hansen dropped hints about the next-gen Roadster during an electronics trade fair in Sweden, saying the next model, due around 2019, will be "a little bigger" and "a little faster". Given the outgoing Roadster is able to achieve 0-100km/h in as little as 3.8 seconds, it wouldn't take much to see this number tumble below 3.0 seconds with the company's latest motor system.
Elon Musk has previously said a level beyond 'Ludicrous' is on the way, known as 'Maximum Plaid'. Both of these are nerdy references to the movie Spaceballs.
Bardenfleth-Hansen went on to add, in cryptic PR fashion, "We would have loved to build more, but if no one other than you would be listening right now, then I'd probably tell you that we will manufacture it again."
Current Roadster owners have been treated to regular updates and increased range, the latest 3.0 upgrade featuring aerodynamic styling mods and 40 per cent more battery capacity.
Before the next Roadster debuts, Tesla still has to solve a problem many other carmakers wish they had; how to fill half-a million Model 3 orders. To help with this, it recently hired ex-Audi veteran Peter Hochholdinger. Once this is sorted, work can commence in earnest on the open-air sporster, which is expected to be based on the same platform as the Model 3.