It's been just over a week since Lotus revealed its stunning 3-Eleven stripped-out racer, yet the English sports-car firm is already talking about its successor; the 4-Eleven.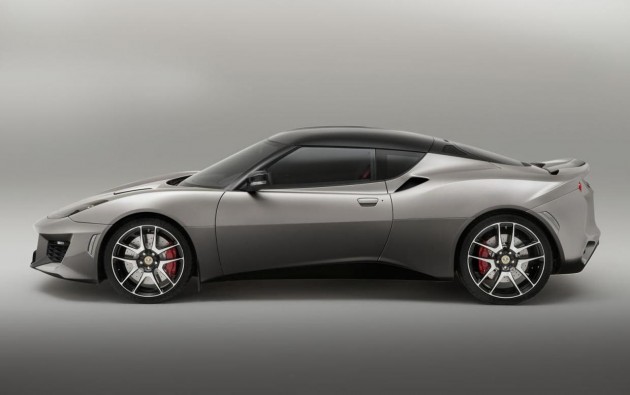 The CEO Jean-Marc Gales spoke to Top Gear magazine at length about future models, and indicated an open-top version of the Evora 400 is in the pipeline, in addition to a 4-Eleven "in two years", and some more details of the SUV it is launching at the end of the decade.
The 4-Eleven is scheduled for launch in two years. While powertrain details haven't been discussed, the 3-Eleven has raised the bar very high. With a sub 3-second 0-100km/h sprint, courtesy of a 336kW supercharged V6 and a weight of around 900kg, the 3-Eleven has a phenomenal power-to-weight ratio. Whether the 4-Eleven uses a development of this engine or something else will be the source of intrigue.
Gales only touched on the Porsche Macan-rivalling SUV, due in 2019. Interestingly, it will be built in China, which will be the primary market, followed by exports to Europe when a diesel engine features. The car is set to use a four-cylinder engine, matched with a kerb weight of around 1600kg. At this weight, it would undercut its rivals by around 200kg. Gales said,
"If Colin Chapman was alive I believe he would have done one. It will be the size of a Porsche Macan but only 1600kg, and will be the most agile and fastest of that class on a track. Lamborghini is doing a SUV like that in their segment, we can do it in our segment."
The burgeoning SUV market seems to be a safe bet, with many sportscar makers diversifying their portfolios to include one. Lotus seems to be back on track after Gales' predecessor Dany Bahar's ill-fated plan to introduce five all-new sports models, first introduced as concepts at the 2010 Paris Motor Show. Stay tuned for updates.