With Toyota and Subaru pretty much leading the way in the rear-wheel drive sub-$40k sports coupe segment, it isn't hard to see why Nissan would be thinking of reintroducing the Nissan 200SX.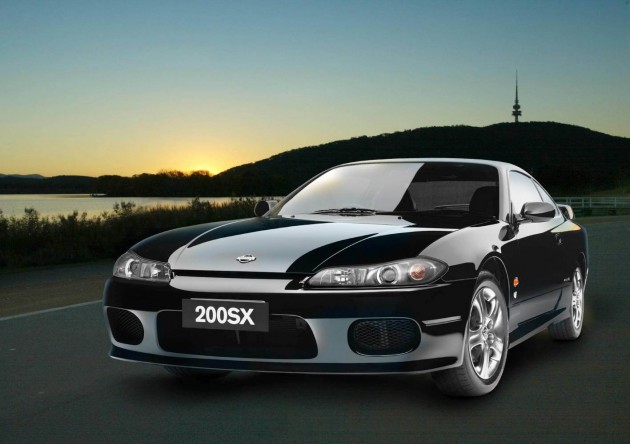 More rumours are starting to come through on such a model. There's some evidence getting around suggesting Nissan is working on a new sports coupe, set to sit beneath the 370Z. Understandably, the model has been given the nickname the 'new 200SX'.
It's understood the sports car would be underpinned by a very similar platform as the one used on the 370Z. Small details could be changed though, such as the overall dimensions and wheel placement. The suspension geometry is also likely to be different.
Rumour has it Nissan is now deciding between two different engine options. The first is a 1.6-litre 'MR16DDT' turbo four-cylinder from the Nissan Juke, tweaked and tuned to produce more than the current 140kW. The second option is said to be a Mercedes-Benz 1.8-litre unit, producing similar sorts of power.
Going for a supercharged or turbocharged unit could be a good option for Nissan, as this would give it a competitive edge against the Toyota 86 and Subaru BRZ rivals. Although the power output may be on par, torque – an area where the 86 and BRZ need some attention – is likely to be higher with a boosted engine. The 86/BRZ offer just 205Nm, or less than what a Volkswagen Polo 1.4 TSI produces (250Nm).
It is all still too early to know for sure, and Nissan is yet to confirm if such a project has been given a green light.
In a CarAdvice report earlier in the year, Nissan executive vice president Andy Palmer said plans for a small sports car had been shelved. He said the Nissan Juke was created to provide for that younger generation target market. A new sports car could steal sales away from the compact SUV.